April sinfonium
workshop for children
Friday - Saturday, 5. - 6. 4. 2013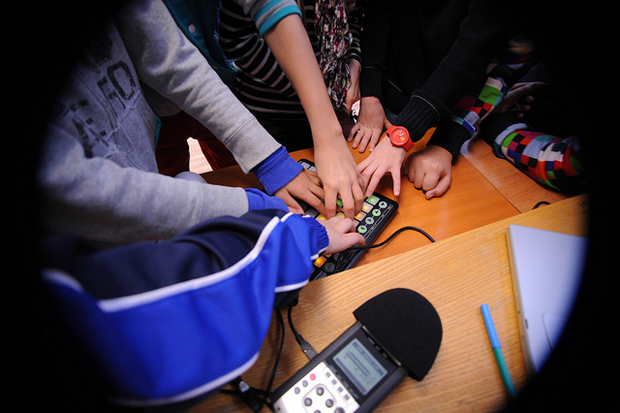 Intensive workshop which will deal with various forms of connecting electronic sounds and animation. In this round, as a basis we will use the sounds that we recorded in the previous sinfonium (in February 2013) and more focus on the creating animations. Exercises of live recorded animated loops are waiting for us and also we will discover that effective concert animation is not needed to be created in studio, but directly on the stage as well. We will prepare further amount of material, which we will use for the concert at the closing of week summer sinfonuim in July 2013.
Lecturers of sinfonium:
SeEun Lee (Korea) - animation
Martin Krkošek (CZ) - animation
Dušan Dobiaš - animation, sound medias
Hana Hudcovičová Lukšů - dramaturgy and organisation
Time table:
Friday 15.00 - 18.00
Saturday 13.00 - 18.00 (in the middle of the block snack break)
For schoolchildren from 6 years, fee: 15,- €
Applications: 0907 178 756, hanka@stanica.sk