Michal Hvorecký: Naum
readings
Wednesday 20. 3. 2013, 19.00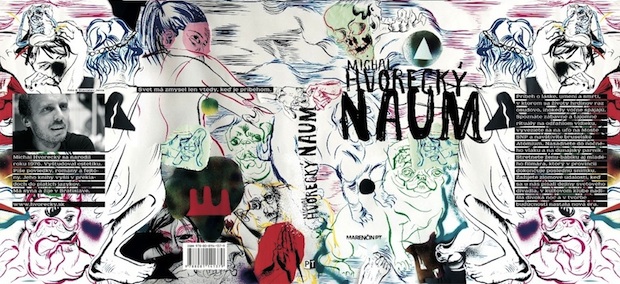 During his tour in various cities of Slovakia, writer and social activist Michal Hvorecký will stop by also in Žilina. He will discuss topics in which he is momentarily interested in and to which he dedicates his writing, but most of all he will present his latest novel Naum. In addition to the spoken word, the dj-set from Stroon, his evening working companion for that night, will be heard.
Naum is a story about love, art and death, in which the lives of the heroes sometimes fatally and sometimes loosely connect. You will enjoy in funny and secret rituals in a remote rural areas, go up to ufo on SNP bridge and visit the Brussels Atomium. Take the night train to the Danube steamboat. Meet a female doll and young filmmaker, who is in the province finishing his last image. You will experience a disruptive event, when the history of the world of theater was writing at our place, in the famous night club there was a wild night and in the creation of the future the new era has begun. Because the world has sense only when it is a story.
www.hvorecky.sk
soundcloud.com/stroon
Entry: 3,00 / 2,00 € (adults / students)