Children paper symposium
workshop
Friday – Saturday, 15. – 16. 3. 2013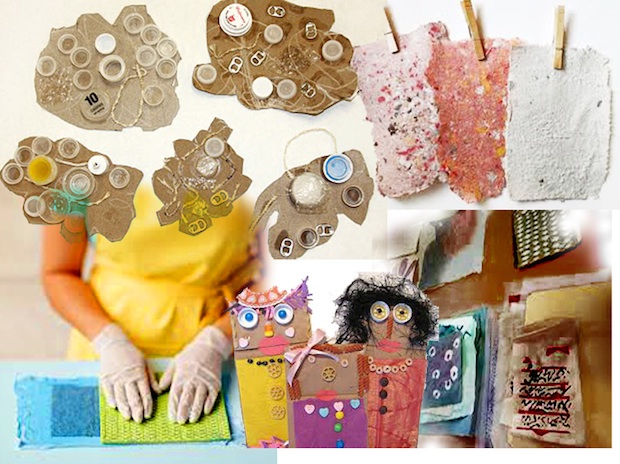 Paper is made of trees? And toys from toilet paper rolls? Used paper can be recycled and used again? To make your own hand-made paper? With these and other questions, we will be dealing on children symposium with its main theme - THE PAPER. We will discuss how the paper is made, we will try to make our own home made paper and from that and other materials (cardboard, toilet rolls,..) we will be creating simple toys and gifts - using Makedo - a toy developing creativity of kids (and adults as well!).
By playing, making and disucssing, we want to make kids think critically about the way we use the material which surrounds us from the very childhood, in school and basically whole life.
The symposium will be lectured by Natalie Novik (our Belarussian EVS volunteer) together with Dušan Dobiaš.
Schedule:
Friday 15. 3. 2013, 3pm - 6pm
Saturday 16. 3. 2013, 1pm - 6pm
The workshop is dedicated to children from the age of 6 and costs 15,00 €.
Info and reservations: Dušan Dobiaš, dusan@stanica.sk, +421 908 186 140
Paper Symposium will be using "the best toy for kids ever" - Makedo (Wired).