Buchty a loutky (Cz): Zlatá hus
puppet theatre for children and families
Saturday 17. 11. 2012, 4pm
We have already had this performance once this year at Stanica. It was wonderful and we think more people should watch it. We present it again - this time with modified set of actors, combining with children theatre symposium and especially with attractive melange with the Night of the Theaters.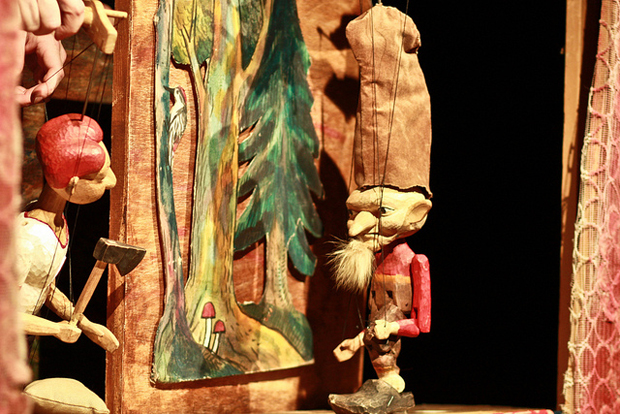 Each of three brothers leaves into the same forrest to cut some wood, each time they meet the same troll, everytime the time stops a bit but the results is always different… What is this magic troll's about? humorom.
The performance is 45 minutes long and afterwards, the audience will have an opportunity to see the backstage and bonus - Žilina children version of the fairytale.
Voluntary entry.
1 Comment