African evening
interactive presentation
Sunday 20 May 2012, 4pm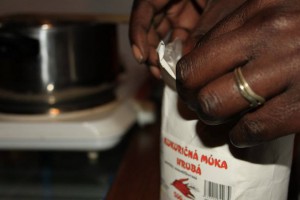 Kenya presented by born Kenya (photos, videos, questions and answers), interactive activities and common preparation of traditional food called "ugali". Volker Sospeter from Kisum, Kenya will guide you through the evening. Currently, he is EVS volunteer in KERIC NGO, in Čadca.
Voluntary entry
You can find photos on our flickr account HERE.