Daniela Varínska
piano recital
Wednesday, 11 April 2012, 7pm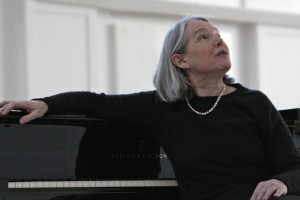 Second piano recital at Stanica will host the First Lady of slovak pianism, Daniela Varínska. Let this be an invitation to listen a unique dramaturgy composed of key pieces from piano literature.
Sonata is considered to be the most complex music form. It overcame nad is still overcoming an admirable progress - even the music scholars shake their heads over it. Daniela Varínska offers sonatas of those composers, who significantly mixed up the cards in the history of sonata making, each one in a specific way.
Beethovens sonata-form experiments influence music composition even after 184 years. Schumann embedded a program into it, which actually is not a program - it´s a principle close to poetry (Schumann wrote 3 sonatas. We will hear the most famous one, where in the first part, he orders the tempo with term "as fast, as possible", so he could deny it at it´s end with the term "faster". And at the end Liszt, who compresses a sonata into one continuous, grandious music stream, when the whole sonata is build upon one music structure (Liszt´s "monothematism").
Ludwig van Beethoven (1770 – 1827): Sonata E dur op. 109
Vivace, ma non troppo. Adagio espressivo
Prestissimo
Andante molto cantabile ed espressivo
(Gesangvoll, mit innigster Empfindung)
Robert Schumann (1810 – 1856): Sonata g mol op. 22
Vivacissimo. So rasch wie möglich
Andantino
Scherzo. Sehr rasch und markiert
Rondo.Presto
Franz Liszt (1811 – 1886): Sonata h mol (S. 178)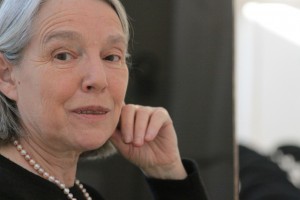 Daniela Varínska is a very influential artistic personality of slovak interpretation art. After leaving conservatory, she finished her studies in St. Peterburg and College of Performing Arts in Bratislava and becomes as a solo artist in music life, and developed koncert career on important stages across Europe, and United States.
The repertoire of Daniela Varínska contains the most difficult pieces of solo literature, and more than 30 piano concerts which she interpreted with significant orchestras and conductors. Her wide musical orientation is manifested also in the area of chamber music, where Daniela is sought-after partner. Varínska is successful also with fortepiano recitals at various festivals (napr. Pražská jar, Haydn-festival, Hammerklavier-festival) and she´s often performing pieces from 20. century, as well, as contemporary music pieces. She taught at College of Performing Arts Bratislava, where she raised many resurgent graduates.
Daniela Varínska is recording solo and chamber repertoire for various companies. After successful live introduction of all 32 Beethoven´s piano sonatas (2004 - 2008), a record of the whole program, spanning 9 CDs was released in 2008 (Diskant). In june 2011, she released the newest record - "Jewels of Romanticism".

Piano recital series were supported by monthly Hudobný život.
Admission: 4,00 / 2,50 € (adults / students)
You can find photos on our flickr account HERE.