Tomáš Rafa: A wall in Michalovce
projection, presentation
Tuesday, December 20, 2011, 7pm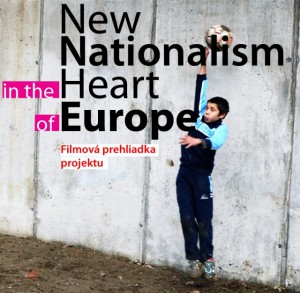 Few months since the last projection of Tomáš´ films had passed, and now he is back as recent winner of Oskár Čepan young designer prize. Tomáš spent summer, and autumn in centres of protests and demonstrations, of political and social dramas, of smaller or bigger events and at other places, where something was happening. His project "New Nationalism in the Heart of Europe" was extended by tens of minutes of new audio-visual material. His intervention in public space of "sport" wall in Michalovce is his recent effort. Represented by a documentary, you´ll see in its world premiere. Moreover, Tomáš will screen other videos from his archive, shot in Slovakia, Czech republic, Poland and Switzerland, where he was at residential stay in organisation Progr. we´ll greet him before his forthcoming trip to New York, which is a part of the winning Oskár Čepan prize.
Presentation in Slovak, videos without language barriers.
Admission: 2,00 / 1,00 € (adults / students)