Silent night
24-hour nonstop happening
Saturday - Sunday, December 17-18, 6pm - 6pm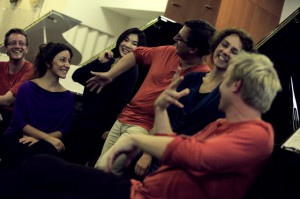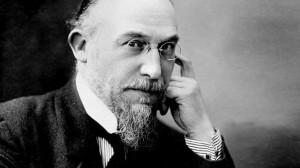 Cluster ensemble in collaboration with Transmusic comp. prepared a 24-hour version of the song "Vexations" by Erik Satie. Extraordinary event that only few may challenge to accomplish – five pianists take turns at the piano for exactly 86 400 seconds. Come, and leave whenever during this event. But don´t miss it!
The 1893 composition Vexations by french composer Erik Satie has only three lines and it lasts barely two minutes, but the trick is, that Satie instructed to play it 840 times. This made Vexations apparently the longest music track ever composed, and it has become an important milestone in the history of avantgarde music. Every hour, apart from listening, you may witness individual performance entries by the members of Transmusic comp. There will be blankets, and fatboys prepared to comfort you during long (not only) night hours. Refreshments will be provided during the whole performance.
Final notice: Bring any kind of small item you´d wish to give away – you may earn something small from other guests. Happy Christmas!
Cluster ensemble:
Artistic director: Ivan Šiller
Fero Királyi, Zuzana Biščáková, Andrea Bálešová
Guests: Kamil Mihalov, Jakub Pišek
Milan Adamčiak, Peter Machajdík, Michal Murín, Zbyněk Prokop
(members of Transmusic Comp.)
http://tichanoc.cluster-ensemble.com/
http://cluster-ensemble.com/
Voluntary admission, yield will be used for costs of the new grand piano reconstruction.