ON AIR in Bratislava
workshop about residencies for artists
Friday, November 25, 2011, 11am SPACE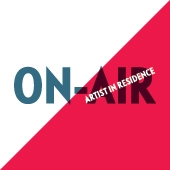 Do you want to be AIR (artist-in-residency)? Banská St a nica and Stanica Žilina-Záriečie together with SPACE invite you to one day workshop with presentations by:
- artists with fresh experience from AIR program: Peter Puklus (HU) and Tomáš Rafa
- hosting AIR organisations: Banská St a nica, Stanica Žilina-Záriečie, SPACE
- supporting AIR programs: Trans Artists (NL), Internation Visegrad Fund, Košice 2013
The participation is free and the address of SPACE gallery is Velehradská 7/A and the contact person is Zuzana Bodnárová - tel. +421944079133, email: bodnarova@stokovec.sk.
A bonus for the next day - Saturday November 26 - is the study trip to Banská Štiavnica and Žilina, if you want to participate and see the reality of the two Slovak AIR places, please contact Zuzana Bodnárová as well. The transport and participation is free of charge.
www.transartists.nl
www.transartists.nl/on-air
www.banskastanica.sk
www.priestor.org
Workshop is part of ON AIR, Trans Artists project with the support of EU Culture Programme and Ministry of Culture of Slovakia.