Streetart Summit Open Air ∞
streetart and graffiti jam
Saturday, September 24, 2011, 11am - 19pm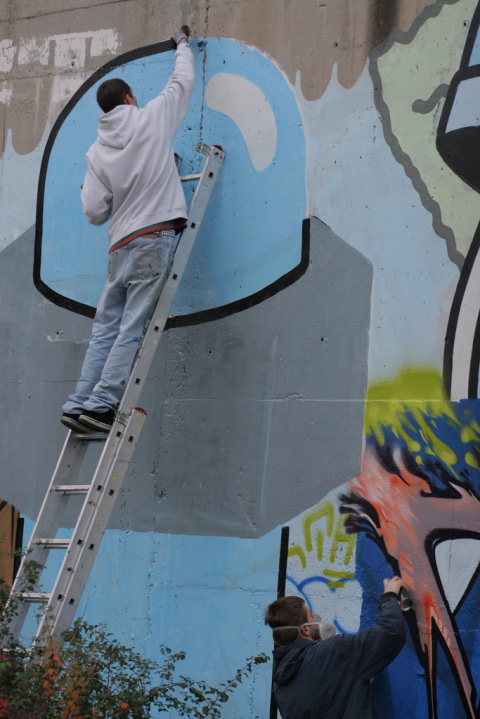 Open streetart and graffiti jam on the legal wall behind Stanica building. In case of bad weather, activity will move to the underpass and under Rondel roundabout. The event will be finished by vernissage of pieces made during three days Streetart Summit ∞ and afterparty with DJs who play during the whole jam.
Jam:
DJ Lamyrez (Žilina)
DJ Emillio Balage (FBC crew)
DJ Klik Klik (Srbsko)
Afterparty:
DJ Emilee (Emonoizboyz, Svätý Jur) – www.emo.noiz.sk
MtotheG (Ajlávmjuzik, Bratislava) - www.artattack.sk/ajlavmjuzik/
VJ Sicknico (Svätý Jur)
FLOW CONTROL provides the colors and sprays - http://www.flow-control.sk/
www.atelier314.eu
www.myspace.com/streetartsummit
www.sewer.sk
www.artattack.sk
Free entry.
2 Comments