Ivana Laučíková: Homo Felix presents
Projection with commentary
Tuesday, May 17, 2011, 7pm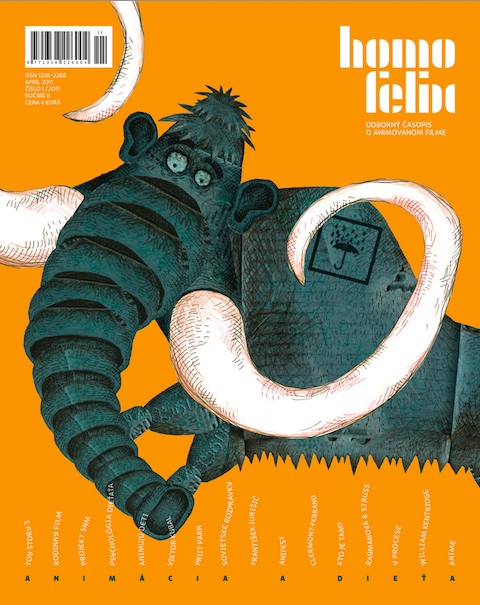 In 2010, Homo felix magazine about animation film was published for the first time in Slovakia. In its regular columns, it maps contemporary domestic and world animation scene, looking back at its history, exploring experimental animation as well as Japanese anime. Magazine's chief editor Ivana Laucikova will present its scope of interests in form of colourful cocktail of short animation films reported on in one of the previously released issue.
Presentation of the latest issue on the topic of Animation and child included with DVD bonus Tales of Stanica.
In Slovak only.
Admission: 2,00 / 1,00 € (adults / students)