Jaro Viňarský:
Never Made Tea & The Last Step Before
Contemporary dance
Tuesday, March 8, 2011, 7pm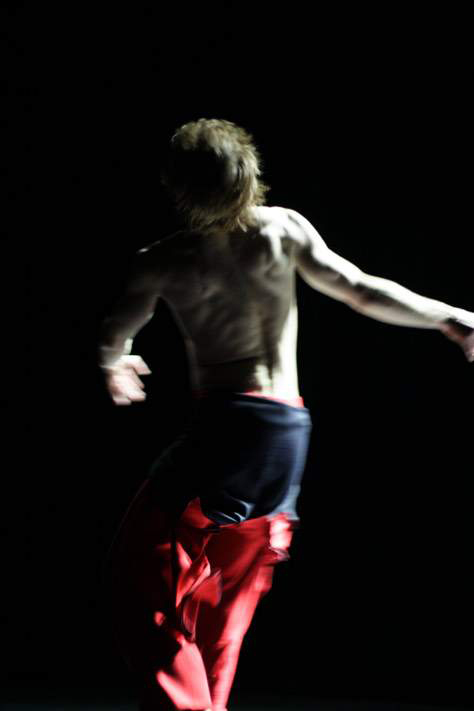 Two dance solos by Jaro Viňarský in one evening. The Never Made Tea performance explores the border between the mascualine and feminine world within a human being as well as a dichotomy between the social role of man and his real inner feelings. The Last Step Before performance depicts a story of one of the many human attempts to fly. An intimate statement, gentle images, intensive dance expression, aesthetic effect on the verge of metaphysical experience.
Without language barrier.
Admission: 4,00 / 2,50 € (adults / students)
Reservations: rezervacie@stanica.sk, 041 – 56 23 564