VerTeDance (Cz): Emigrantes
Dance theatre performance
Sunday, December 12, 7pm in S2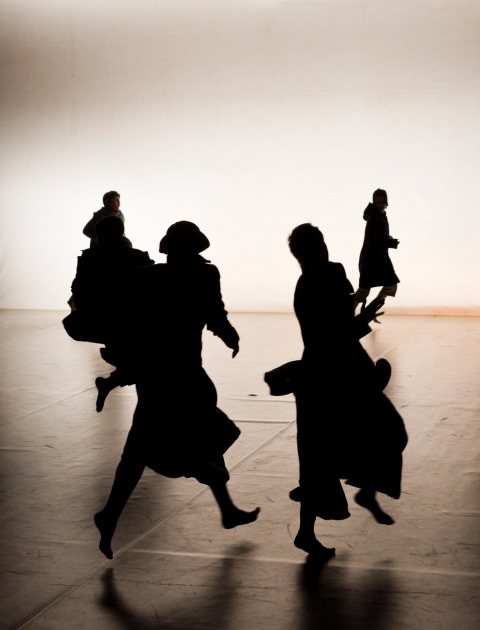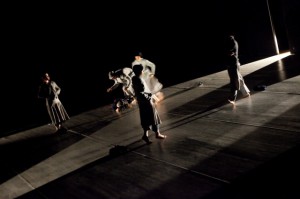 A story about a boy who had to leave a well-known place called HOME. We all are running away from something. But where is HE running? Will he get back HOME? …and where it really is…? Emigrantes looks at the refugee phenomenon through children's eyes. Choreographers were inspired by children's vision of the world and the spontaneity of their movement. You'll see 4 adults and 5 children who regularly attended the Ateliers of creative motion Archa.lab. One of them, Armenian boy Eda Manukjan, inspired the performance with his dreams and desires. Music attendance to this performance is provided by Czech band DVA, whose style is described as "a folklore of non-existing nations", and so the performance is also an alternative music concert.
Choreography: Veronika Kotlíková, Tereza Ondrová
Direction assistant: Štěpán Pácl
Intepretation: Andrea Opavská, Lucia Kašiarová, Petr Opavský, Ondřej Nosálek, Adam Chaloupka, Adam Pospíšil, Anna Kukátková, Jasmína Lustigová, Eda Manukjan
Music: DVA
Scenography, costumes: Kristýna Täubelová
Light Design: Pavel Kotlík
Production: Markéta Faustová
Fundraising: Anna Dynková
Photo: Srdjan Stanojevič
Premiere: January 7, 8, 2010, Divadlo Archa
(Project Emigrantes was co-produced with Archa Theatre)
http://www.vertedance.org/projekty/emigrantes-2010/
Without language barrier.
Admission: 5,00 / 3,00 € (adults / students)
Reservations: rezervacie@stanica.sk, 041 – 56 23 564