Susan van Hengstum (NL): It's All Eyes
author's presentation of newspaper project
Friday, November 5, 2010, 7pm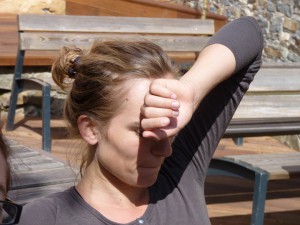 Presentation of work by Susan van Hengstum, a Dutch artist who spent two months at Stanica in Banská Štiavnica. Susan took photos from differents spots in Slovakia. The results will be published in a 52-page newspaper distributed around several cultural destinations not only in Slovakia. The first showing will take place on November4 in Space Gallery in Bratislava followed by Žilina, accompanied by Susan, Zuzana Bodnárová and Sväťo Mikyta from Banská St a nica.
www.susanvanhengstum.com
www.banskastanica.sk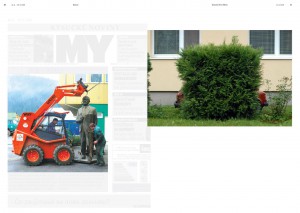 Afterparty with DJ Puppesh.
Admission free.
Tagged as: artist in residency, author's presentation, autorská prezentácia, banska stanica, dj puppesh, fotografia, photography, susan van hengstum, Svätopluk Mikyta, Zuzana Bodnárová
Comments are closed.