Trans Europe Halles meeting in Leipzig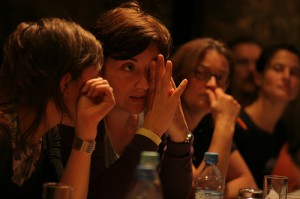 Greetings from Leipzig! The 70th meeting of TEH - network of independent cultural centres, is held at Moritzbastei, in the heart of Leipzig, and its theme is "Art. Culture. Business".
The cultural centre Moritzbastei in Leipzig is located in an old bastion from 1551. It is the only remaining part of the ancient town fortifications of Leipzig. The centre is well-known for its programme and its long and interesting history. More than 30 000 students rebuilt the bastion in the seventies and made it one of the biggest student clubs in Europe. Today Moritzbastei is run as a cultural centre by a company under control of a foundation without any public subsidies.
If interested, see the photoreport bellow made by DušanD and visit www.teh.net for detailed information about TEH and the meeting in Leipzig.