Project.Wedding awarded Grand Prix of the New Drama 2010
Our theatre production Project.Wedding was awarded the main prize of the New Drama festival in Bratislava! The international jury (Helena Meloni - Finish writer, translator and theatre producer, David Maayan Israeli director and Juraj Šebesta - Slovak theatre critic and writer) delivered the Grand Prix New Drama 2010 to the performance by Ján Luterán and Mariana Ďurčeková created in residency in Stanica las year.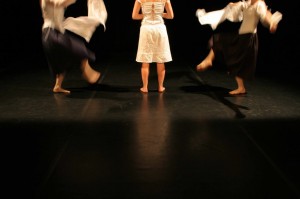 More about New Drama festival www.novadrama.sk.