Milan Loviška: My Art: Who´s Frank?
An avantgard and egocentric cabaret show that has been decadently emptied! Popculture as a source for an individual's identity. Reflection on ego-industry.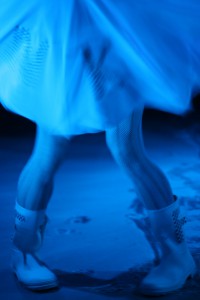 Performance reflects the impact of popculture and consumer society life style on one's own personality. People today, being attacked by media and information freedom, can only hardly find an answers to questions such as: "Who am I?", "Who do I want to be?", "Who can I actually become?". Ego, its power and size, is the only value… MyART: Who's Frank is a multigenre performance transgressing the form of contemporary dance theatre and the aesthetics of contemporary dance. Apart from dance or music, the creator works with text and object, and puts emphasis on an artistic visual side.
Choreography, concept, interpretation: Milan Loviška
Music: Milan Loviška, Jeník Burian
Light Design: Tomáš Morávek
Projections, text : Milan Loviška
Supported by: Ministry uf Culture of Slovak Republic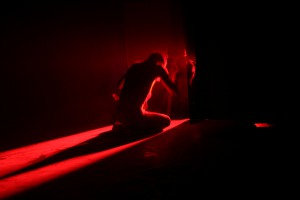 Performances: Stanica, Prague/CZ (Ponec Theatre, Alt@art), Leipzig/DE.