Program for July 2017 (English version)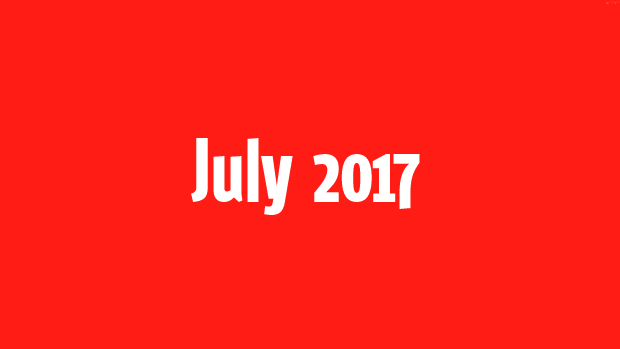 4.07.2017 Tuesday, 21.00
Summer open-air cinema
Glory
Country of direction: Bulgaria, Greece / 2016 / 101 min / Bulgarian language, Czech subtitles
Tickets: 3.00 / € 2.00 (adults /students)
5.07.2017, Wednesday, 20.00
Slam poetry session
Slam Poetry it is Poetry Live. The genre that draws on improvisation, language games, and audience engagement has just three rules: author's text, a 3-minute time limit, and no props. How do you stand up with all the freedom that can be extremely deafening? The session is open so if you like to jump on the stage and try to keep the stream of words and audience attention, you are free to do so. Speakers: Tomáš Straka, Anatol Svahilec, Pavel Oškrkan, Honza Dibitanzl and Michal Krakovský. The event is part of the Panslam tour 2017.
Tickets: 4.00 / € 2.00 (adults /students)
8.07.2017, Saturday,
Vrba-Wetzler Memorial 2017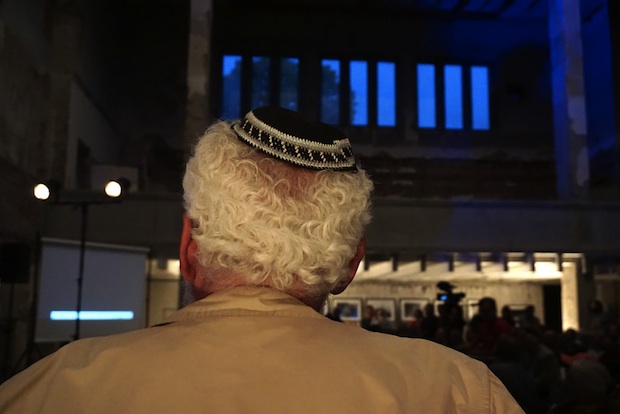 Ceremony of end of Vrba Wetzler memorial pedestrian march from Auschwitz to Zilina with concert by Kamil Michalov.
Vrba-Wetzler Memorial is work of a wide community of active citizens inspired by the vision of Fedor Gala. The march of people who think, feel and do not want to be just passive witnesses. A hundred kilometers walk followig route Vrba and Wetzler from Auschwitz to Zilina, a week of physical deployment, discussions and lonely meditations end in Zilina with ceremony in the New Synagogue.
This is the fourth anniversary of the memorial to Rudolph Vrba and Alfred Wetzer, who risked their lives to try to save thousands of Jews from a certain death. Their escape from the concentration camp Auschwitz-Birkenau and the Report, which they subsequently wrote in Zilina, have crucial importance in our history.
Free entrance
10.07-14.07. 2017, Monday-Friday
DTBZ symposium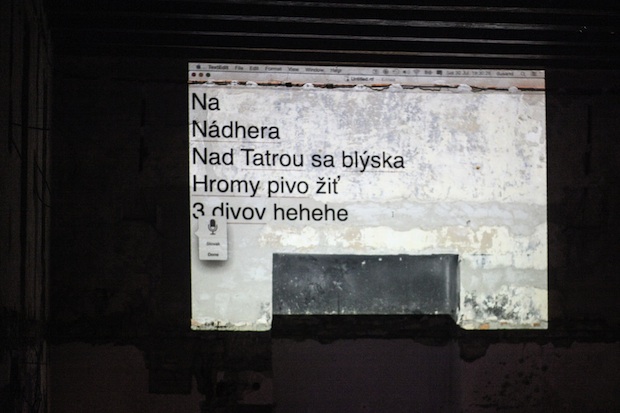 Intensive weekly workshop led by lecturer Jiří Suchánek. DTBZ is a long-term project based on the collaboration of children and experimental musicians, exploring the possibilities and limits of new technologies, the relationship of noise and information. During the Summer Workshop, we will work on fine-tune of final performance.
11.07.2017, Tuesday, 21.00
Summer open-air cinema
Interstellar
Country of direction: USA, UK, CAN, Ireland / 2014 / 169 min /English language, Czech subtitles
Tickets: 3.00 / € 2.00 (adults /students)
16.07.2017, Sunday. 10.00-17.00
Pinhole camera workshop.
Take a match box, beer can or even potato! We will try to make functioning camera almost from anything.
The workshop lecturer is our current EVS volunteer Kathrine Thude from Denmark. Communication language is English.
Workshop fee (including lunch and materials)
Regitration at kathrine@stanica.sk.
17.07-26.07, Monday-Wednesday,
Lalita: Dance-movement workshop with Jaro Vinarsky
Ten days of body retreat is the occasion to explore and cultivate an experience of a state or moment we all have experience with already, but are not fully aware of. The state when mind and body are sensed in the same field of awareness as a kinesthetic dot – point of departure, an impulse to move. It is a very grounded state in our body mind functioning in which we can freely experience directly as well as to trust that experience. In such a moment You and space and others become part of feelings and insights. Sensing, feeling and acting become more clear, precise and accurate. Sometimes it happens when we are moving within the structure or follow a task and at the same moment we are open to something else, new and fresh. We feel comfortable with the unknown of the present moment in balance with relying on what is known.
English-friendly!
Previous dance experience is not needed.
18.07.2017,Tuesday, 21.00
Summer open-air cinema
Dead man
Country of direction: USA, Germany, Japan / 1995/ 121 min /English language, Czech subtitles
Tickets: 3.00 / € 2.00 (adults /students)

19.07.2017, Wednesday, 21.00
Presentation: evening of best advertisment campaigns with Peter Konecny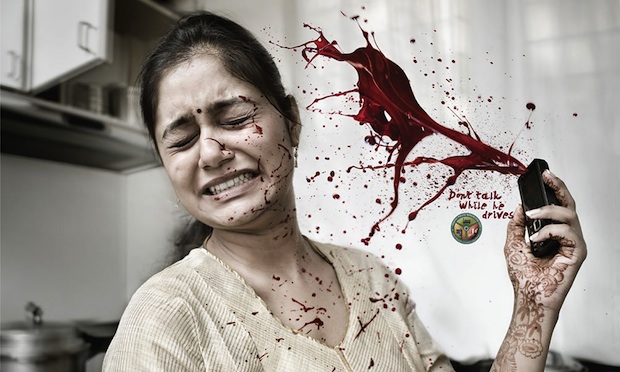 Chief editor of the portal Kinema.sk Peter Konečný will introduce the world's most awarded creative, extreme concepts, comparative provocation best and funniest advertising campaigns.
He also will speak about famous film directors and their work in the advertising business, or will return to the time when there were advertisements for such products as egg shells or melon. We will look at the world's most celebrated creatives, forbidden concepts, comparative provocations, best viral and guerrilla videos and, of course, the most humorous advertising campaigns
Tickets: 3.50 / € 2.50 (adults /students)
19.07.2017, Wednesday, 18.00, gallery Plusmínusnula
Exhibition opening
Anetta Mona Chişa and Lucia Tkáčová: checkouT a Mania, aCt A saLvation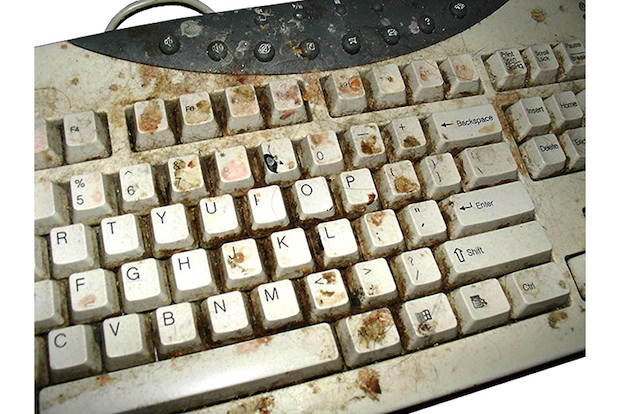 Anetta Mona Chişa and Lucia Tkáčová have started collaboration in 2000 during their studies at VSMU in Bratislava. They both work in different aspects of media including video, drawnings, sculpruring, often use performance, installationintervention, language and text. Their projects are based on personal stories and the play with concept of access to different forms of power.
Exhibition will run till August, 11.
Free entrance
20.07.2017, Thrsday, 17.00 / Nova Synagoga
The lecture of the Katarina Burin: Personal and historical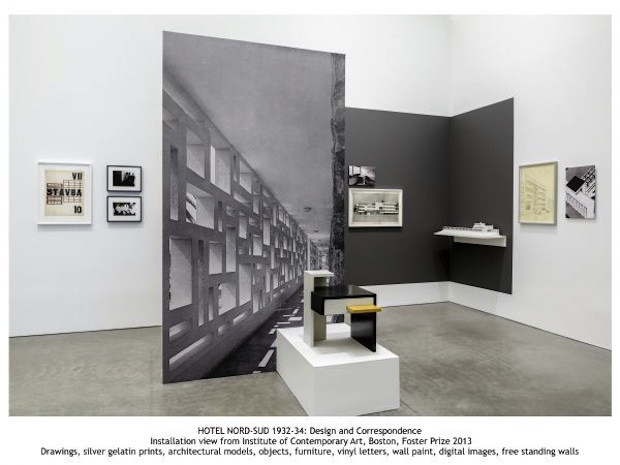 Katarina Burin is one of artists of Work Exhibition will give a lectre about ways of visualizing and documenting personal stories and about architecture as a witness and testimony of experience.
Katarina Burin is a visual artist and lecturer at Harvard. Born in Bratislava, she moved to Toronto with her family at the age of six. Her work is formally very diverse (drawings, models, collages, installations), but she has long been interested in the history of architecture, especially modernism, the position of women in architecture and the possibilities and limits of historical documentation. For the work on the fictional Brno modernist architect P. A. Molnár she won the James and Audrey Foster Prize in 2013.
Free entrance
25.07.2017, Tuesday, 21:00
Summer open-air cinema
Gravity
Country of direction: USA, UK / 2013 / 91 min /English language, Czech subtitles
Tickets: 3.00 / € 2.00 (adults /students)
25.07.-27.07.2017, Tuesday-Thursday
Workshop of light design: technical production of theater festivals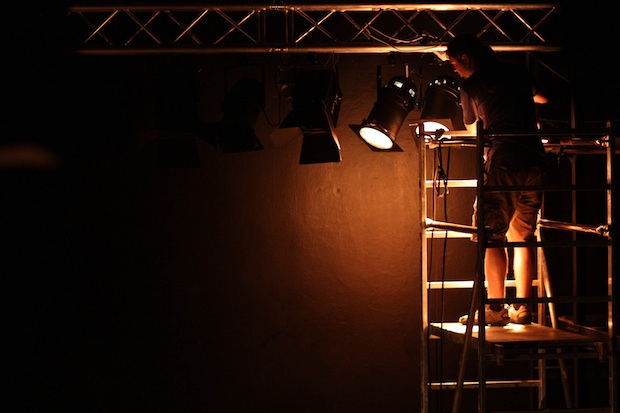 Vital part of festival organization is technical preparation of performances. For some more demanding productions, the quality of the performance may be affected by technical difficulty and lack of preparation time. Technical production is a complex subject, which includes communication, logistics, time management and spatial disposition.
Workshop lectors are light designers Katarína Ďuricová and Tomáš Morávek. Wrking for independant cultural scene and the organization of the various festivals gathered a lot of experience with which they would like to share. Registration at eva@stanica.sk.
27.07 – 30.07, Thursday – Sunday
KioSK festival of "different" Slovak theatre and venturous audience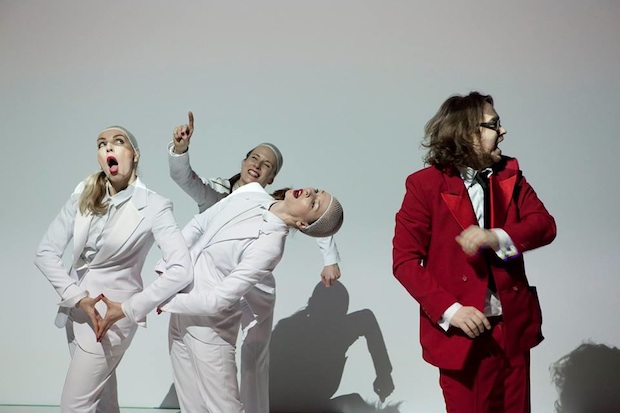 Kiosk presents selected current productions of the Slovak independent theatre and dance scene. Festival dramaturgy focuses on theatre, dance and broad-spectrum performance art discovering and originally solving current problems.
We invite artists courageous enough to search, be autenthic, truthful, auctorial and modern, artists thinking about world critically. It is not a presentation of proved quality, but of marginal forms educating both audience and authors.
More info, program and tickets at www.kioskfestival.sk