Program for May 2017 (English version)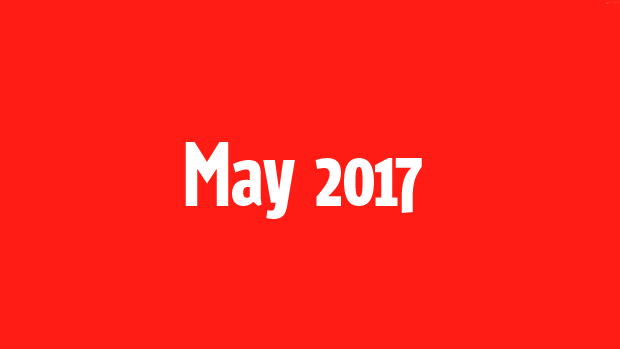 2.05.2017, Tuesday, 17.00 and 20.00
Movie / Raw

Country of direction:, FR, BE / 2016 / 99 min /French language, Czech subtitles
Tickets: 3.00 / € 2.00 (adults /students)
3.05.2017, Wednesday, 19.00
Evening of movies which can change your life with Peter Konecny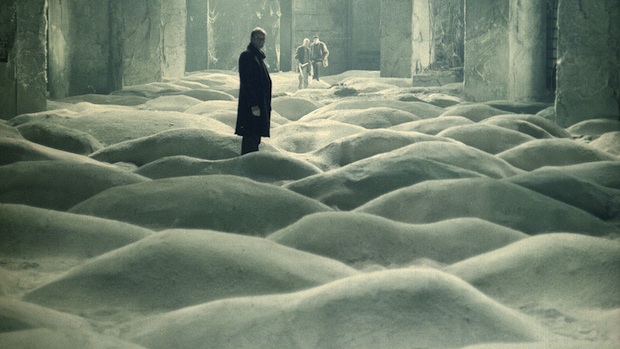 Yes, there are such movies which can change your life. These are the ones that can open to you a new world of cinematography. Those which you may have heard about or were interested. But these are often the ones which can often be the most important.
Note! The lecture is in Slovak language
Tickets: 4.00 / € 3.00 (adults /students)
4.05.2017, Thursday, 19.00
Dance performance BOD.Y: Sotty
We are inviting you for solo performance by young talented dancer Sona Feriencikova, where she works with live music and in collaboration with Stanica`s light designer Ints Plavnieks.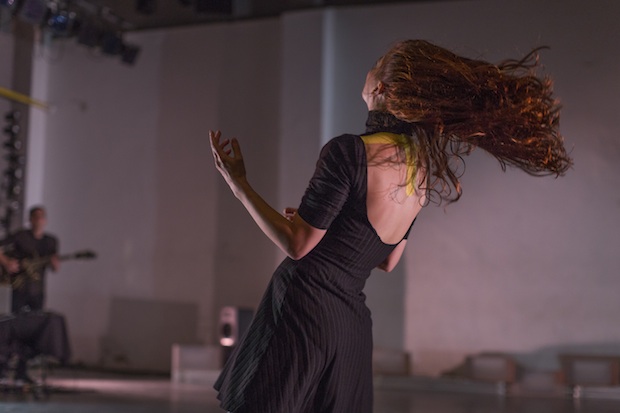 Where is the physical border between endurance and obstinacy? Non-stopping following of goals and ways to achieve them. How it feels to pass the finish line? This magic moment of the last step on the mountain peak… but what´s. next?
Tickets: 3.00 / € 2.00 (adults /students)
5.05.2017, Friday, 20.00
Concert Jimmy Pé, Bulp
Jimmy Pé describes himself as a creative explorer of broken beats. With his vision of cut-up electronic music he gradually starts gain popularity outside of the domestic scene. His compositions are played and supported a world-famous producer and DJ Gaslamp Killer, Flying Lotus, Left and Daedelus. He has received Radio_Head Award 2015 in the category of Record of the Year - electronic music.


Bulp is the alter ego of Samo Štefanec, a young producer of electronic music, whose work is a blend of melodic lines, striking rhythms and melancholic &positive motives. His muisc is influenced by the formation of Mount Kimbie, Moderat and Bonobo. Bulp was honored as Newcomer of the Year at Radio_Head Awards 2015.
Tickets at the venue 7,00 / 5,00 € (adults /students)
In presale: 6,00 / 4,00 €
6.05.2017, Saturday, 10.0 -18.00
Handicraft workshop for girls
Do-it-herself #3: for the garden and balcony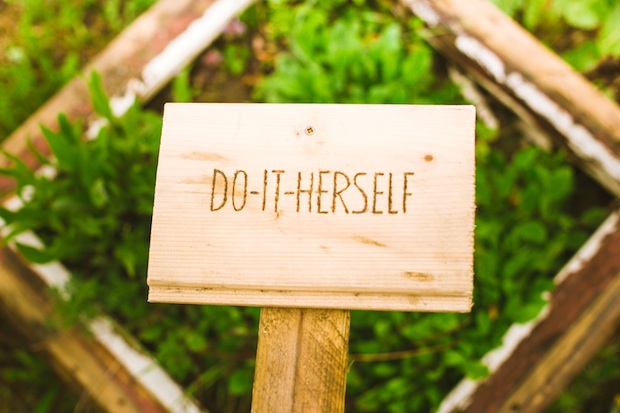 The sun is back again after the cold winter and allows you to spend more time outdoors and we can finally start the DIY season 2017. In this workshop we will improve our gardens and balconies to make them even more comfortable, practical and playful. The aim is mainly to use recycled material that has no further use, wooden boxes, pallets, old chairs and metal buckets. For inspiration, watch our facebook event, where we will publish a variety of DIY ideas.
The event is organized by our Dutch colleague Nienke, so the main working language will be English.
The participation fee is 10 euros, which includes lunch and tea, and does not include the cost of materials. Maximum capacity is 8 participants, so please register by email at nienke@stanica.sk
9.05.2017, Tuesday, 17.00 and 20.00
Movies / Week of Slovak films
17.00 Rudy kapitan (Red capitan)
Country of direction:, SK,CZ, PL/ 2016 / 115 min /Czech language
20.00 The Teacher
Country of direction:, SK, CZ/ 2016 / 102 min /Czech language
Tickets: 3.00 / € 2.00 (adults /students)
10.05.2017, Wednesday, 18.00 – 22.00
Night of literature
The seventh annual international event, a celebration of literature, which brings to live Zilina city center for one evening. You will be able to stop by 8 non-traditional locations and listen to excerpts of literature works, read by different personalities from Žilina and Slovak cultural scene.This year the readings will take place at hotels of Zilina, which are a gatewey to the city for strangers, but remain unseen by locals. Each hotel room, hotel lounge and an evening bar conceals number of stories.
Night of literature will offer you one story from selection of modern world literature at each place. Zilina hotels will open their public spaces for audience: Grand Hotel Boss, Holiday Inn Žilina Palace Hotel Polom, Hotel Dubna Skala, and also the former hotel (building, where currently resides Foundation Polis), and even places you would never suspect having spaces - Town Hall. Artforum on Marianske sq. will be also among the reading places.
P.S. we are still looking for volunteers who could give us a hand during event. For more details, please contact Eva Sykorova eva@stanica.sk
12.05.2017, Friday, 18.00
Concert for Immortals / opening of Nova Synagoga
For 6 years we have been reconstructing the New Synagogue in Žilina, one of the most important items of cultural heritage related to modern architecture in Slovakia, designed by the German architect Peter Behrens, for six years.
All those who could, helped, the EU funding programs and the EEA Grants, the Ministry of Culture, the City of Žilina, various foundations, the local football club, major and minor sponsors, producers of construction materials, but it is these people whose contribution was the greatest. Not because they gave the largest sums, but rather because their donations involved their own money and time. This is why they are immortal and this is why the musical composition was created wherein we tried to record the names of all donors and volunteers over the past six years.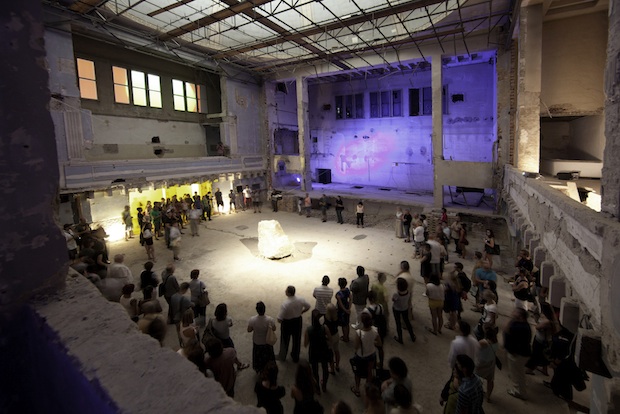 The composition was written by Marek Piaček and recorded by the male choir Octet Singers led by Jozef Chabroň. It will be forever heard within the building's structure — one only needs to put their ear to its walls. On Friday 12 May it will be sung live in the Synagogue,
name after name — and there are almost 3,000 of them. It will be a special one-time occasion — the opening ceremony of this new cultural space, even though the construction is not yet completely finished. We will be happy to see you. There will be a presentation of a selection of photographs by Dalibor Adamus, Marek Jančúch, Natália Zajačiková, Peter Snadík and Richard Kohler, documenting the six years of construction and restoration works and the cultural events that took place during the several so-called semi-openings. The price of admission is pay what you want, but due to the limited capacity, we would like to ask you to make a reservation by e-mail at
info@novasynagoga.sk.
14.05.2017, Sunday, 19.00
Travel lecture with Whisky: North Korea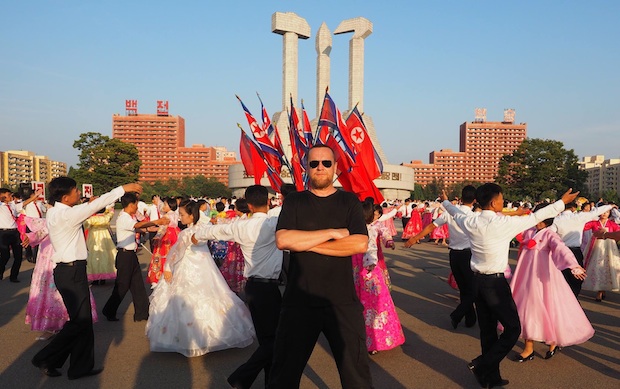 Ubiquitous images and statues of great leaders, megalomaniac propaganda constructions, gray neighborhoods and poor rural areas, heavy weapons headed south in the demilitarized zone, atomic explosion and mass dancing on a public holiday, friendly smiling people in the park – specially for foreigners in sharp contrast to ordinary people on the streets who are in desperate fear of contact with aliens looking up in the most insane world dictatorship … and this will be discussed on the next traveling cinema with Whisky.
Tickets: 4.00 / € 3.00 (adults /students)
14.05.2017, Sunday
Tourist-art Sunday
Family trip with Stanica - Súľov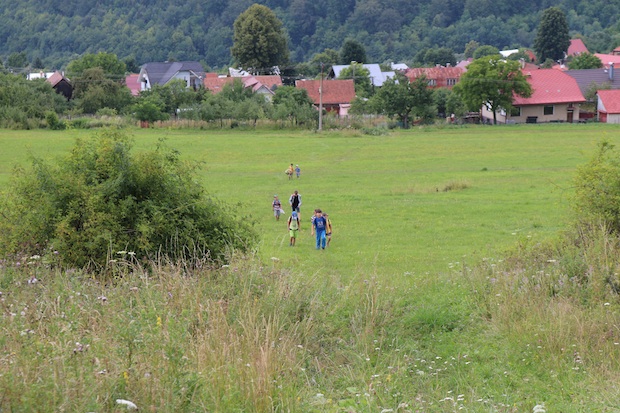 The second Sunday of May and the Mother's Day we will spend on fresh air. The Children's Department of Stanica is up for a sightseeing, hiking and creative trip and everybody is welcome to join with their kids or younger siblings. Our goal will be the Visual Pyramid in Sulov. We will have a picnic and try make photo-reconstruction of selected art pieces. Young participants should have enough energy for a 2-hour easy hike, hiking and outfit and snacks according to their own appetite and hunger. Planned departure by train Rajecka Anca from Stanica 8.51 with return around the afternoon. Parents are also welcome! In case of bad weather, we will stay at Stanica and produce gifts for our moms.
14.05 – 16.05.2017, Sunday-Tuesday
Sunday - Tuesday, 14 - 16 May, New Synagogue
Workshop with Katarina Burin: Reflection of relationship between architecture and memory
Workshop for students and professionals in the field of architecture, arts and humanities aimed at reflecting the relationship between architecture and memory.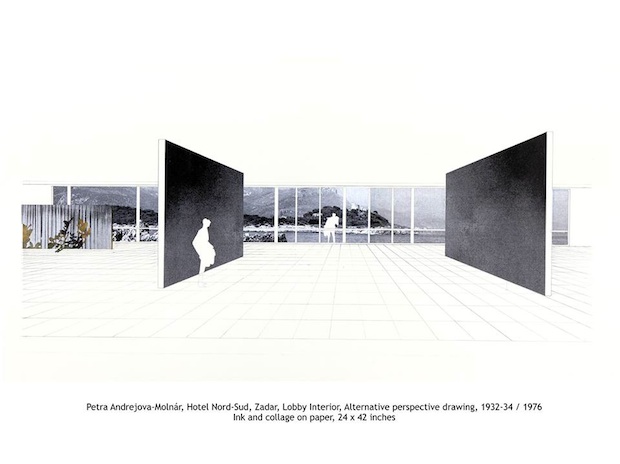 Katarina Burin is a visual artist and lecturer at Harvard. Born in Bratislava, she moved to Toronto, Canada, at the age of six. Her work is formally very diverse (drawings, models, collages, installations), but she has long been interested in the history of architecture, especially modernism, the position of women in architecture and the possibilities and limits of historical documentation. For her work on the fictional Brno modernist architect P. A. Molnár she was awarded the James and Audrey Foster Prize in 2013.
The workshop is part of the New Synagogue Work Exhibition and is free of charge.
16.06.2017, Tuesday, 17.00 and 20.00
Movies / Week of Slovak films
17.00 Steam on the River
Country of direction: CZ, SR/ 2016 / 130 min /Czech language
20.00 Tiger Theory
Country of direction: SR, CZ / 2016 / 90 min /Slovak language
17.05.2017, Wednesday, 9.00-14.00
Exhibition of new technologies of VTP Žilina
Futurikon 2
Thanks to the enthusiasm and visitors interest in the Futuricon which took place last year, we are looking forward to invite you to the Nova Synagoga again to become a part of technological future, which is not at all as distant as we might think. Are you curious?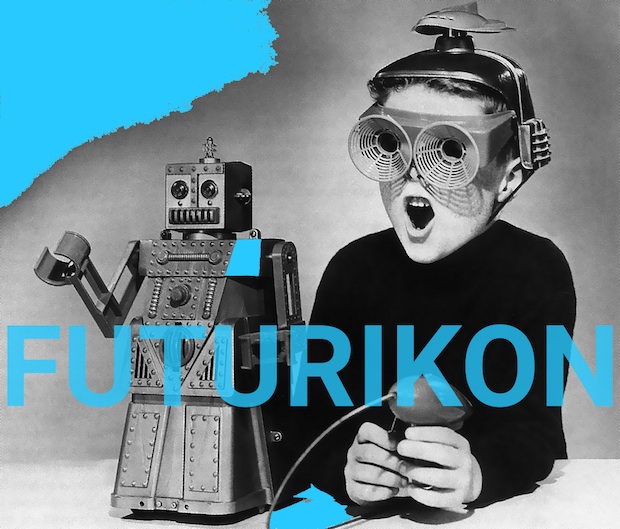 We want to see you all, with your children, friends and parents. Touch with your own hands the technology that will change our world. We are preparing for you new experiences, competitions, fun and real-life miracles of the near future that will wait for you to explore them.
The event is organized by the Zilina Science and Technology Park and Banka Žilina.
Entrance is free
17.05 – 19.05.2017, Wednesday – Friday
Festival of Slovak puppet theaters
Bábková Žilina 2017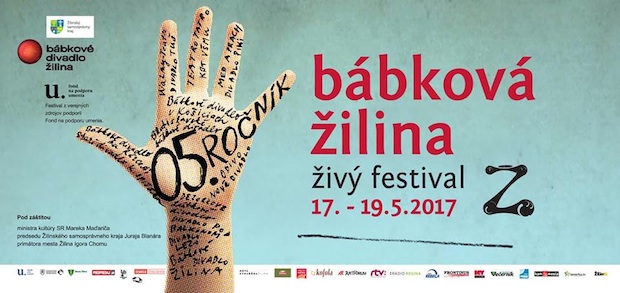 The fifth jubilee edition of the Slovak Professional Puppet Theater Festival will present 20 puppet productions of stone and independent puppet theaters, including special guests such as Teatro Tatro or Walny-Teatr from Poland, and students of the Puppet dramaturgy department at VŠMU, and a rich accompanying program full of surprises. Plays will be held in the Puppet Theater Žilina, the Labyrinth Club, on the Marianske Square,in Budatínský park, and part of the festival program will also be hosted at our spaces at Stanica and Synagogue. The organizer is a Puppet Theater Žilina. More information and the whole program in slovak language can be found at www.bdz.sk
19.05.2017, Friday, 20.00
Concert: Tittingur, BIOS, Herzog Herzog
Liquid electronics, a monochrome ambient, or dirty techno - all of in one combined by Exitab brand. The latest work of the duo Bios is conceptually linked to a specific type of minerals, showing the fluorescent nature only after a sunset. Fresh album Fluorescent minerals combines hypnotic drones, precise sound design, organic and dirt of analogue boxes and guitar surfaces with crystal clear electronics.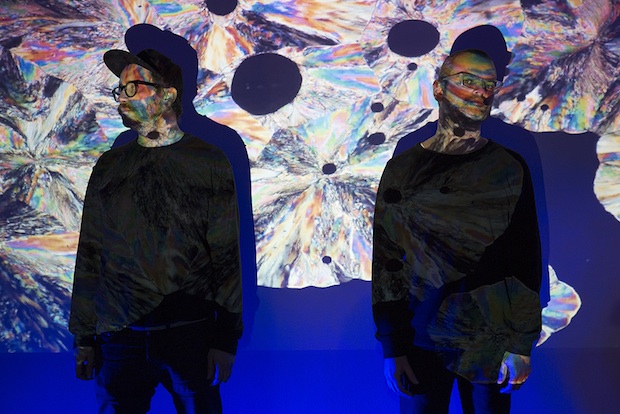 Tittingur is a techno duo based in Bratislava and Copenhagen. Their intense, stunning, almost dance electronics has its grim Lynchian atmosphere and dirty sound close to making people like Tim Hecker, The Body or Container. Peter Janovicky, known as Herzog Herzog for several years, combines beat-oriented electronics and psychotic analogue textures into seemingly unrelated formations. What is called experimental electronics at home is in fact a perfectly controlled electronic dada-pop.
21.05.2017, Sunday, 17.00
Community dinner: Spanish vegan Sunday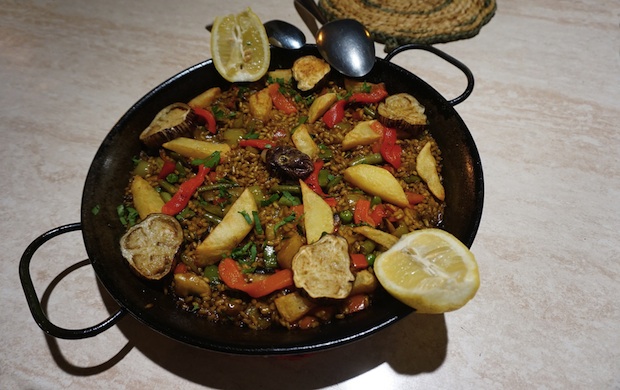 Vegan Sunday at Stanica happen once a month and each Sunday has its topic (late harvest, traditional Indian , Christmas), which tells you on what kind of food you can enjoy and in what kind of food you can also cook for common table. We are also asking you to bring your own plastic bowls to make organizer`s job easier
Admission to the dinner is free, but on the tables are always money-box for a voluntary contribution. All money left at the end of the year will be added and devote organizations dealing with abandoned animals. It is up to you how much you decide to contribute.
23.05.2017, Tuesday, 19.00, Nova Synagoga
Concert
Iva Bittova & Čikori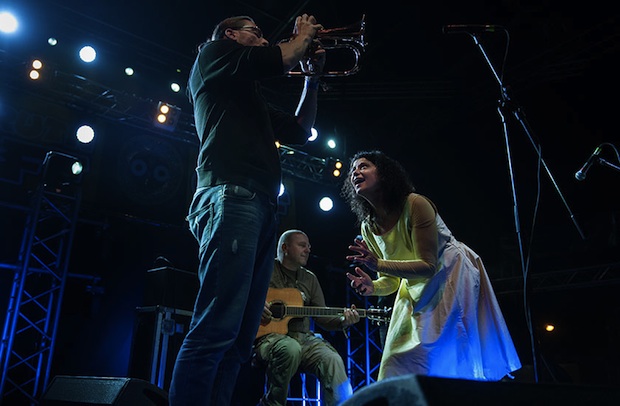 For the third time there phenomenal Czech singer and with a concert in the New Synagogue and for the third time with new program. For this time with own autors songs with Vladimír Václavik and the band Čikori. In the new album At Home, they are greatly following the legendary Bile Inferno, not only by casting or poetry, but also by song form and the overall recording sound. Band Cikori is formed by Vladimir Vaclavik (guitar), Jaromír Honzák (contrabass), Oskar Török (trumpet) and Antonin Fajt (piano)
23.05.2017, Tuesday, 17.00 and 20.00
Animated movie

La Tortue Rouge
Country of direction: FR, BE, Japan / 2016 / 80 min /NO LANGUAGE BARRIER

24.05.2017, Wednesday, 18.00
Lecture / discussion by University of Žilina: Does bicycle plays a crucial role in the "city of future" concept?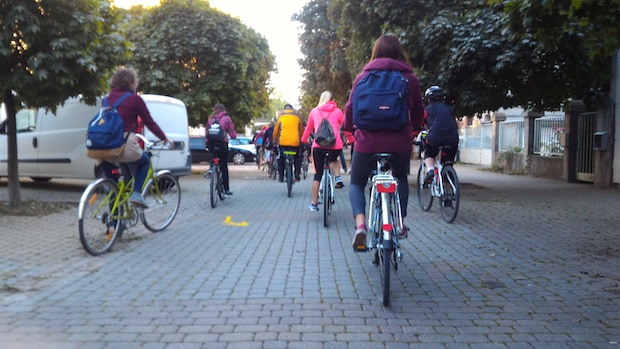 Is the bike just a fun alternative or inevitable will be the future for the city transportation? Which foreign cities can we use as an example to build good cycling infrastructure in Žilina and why? Good practice examples, but also about the challenges, myths and the complex solution of cycling, will be the topics of Vyskumna Stanica discussion with Marián Gogol from Department of Road and Urban Transport of University of Žilina. They will come to Stanica by bike.
30.05.2017, 10.30-13.30
European Contact Point seminar Europe for citizens
Are you a nonprofit organization with a European overstatement? Would you like to apply for operational grant? During contact point seminar dedicated for grant program "Europe for citizens" we are going todiscuss the conditions you have to meet, amount of money you can ask for, activities and expenditures that can be funded by grant.
The seminar will focus specifically on programe "Europe for Citizens" and its sub-programmes
1. European remembrance
2. Democratic engagement and civic participation.
Please, register for the seminar at www.europapreobcanov.sk
30.05.2017, Tuesday, 17.00 and 20.00
A Man Called Ove

Country of direction: Sweden / 2015 / 116 min / Swedish language, Czech subtitles