Small talk about weather, climate change and globalwarming
friday 10. 2. 2017, 18.00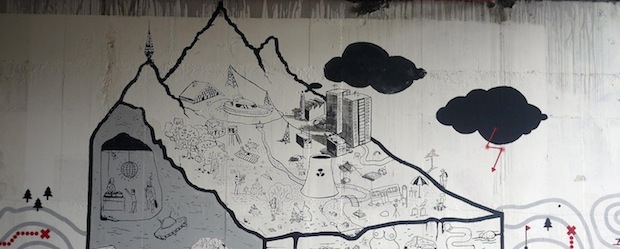 It only seems that global warming trend is relatively slow, but in 100 years temperature on our planet can rise for about 4 degrees.
Precipitation regime in Slovakia will slowly change, there will be more rains in the winter and less in summer. In the winter, the number of days with snow will decrease and the number of days with rain will upturn.
It will increase the number of days of extreme weather, we will see more and more heat waves and stuffy weather, episodes of drought, torrential rainfall and local flooding or late spring frosts. Elsewhere on Earth, problems of much worse nature will occur.
Guests:
Milan Lapin, climatologist (confirmed)
Pavol Siroky or Juraj Rizman (not yet confirmed)
Moderator: Fedor Blaščák (Memory kontrol)
Admission is free.
Memory kontrol initiative supports ERSTE Foundation.