Residency program for performers from V4 countries REGISTRATION OPEN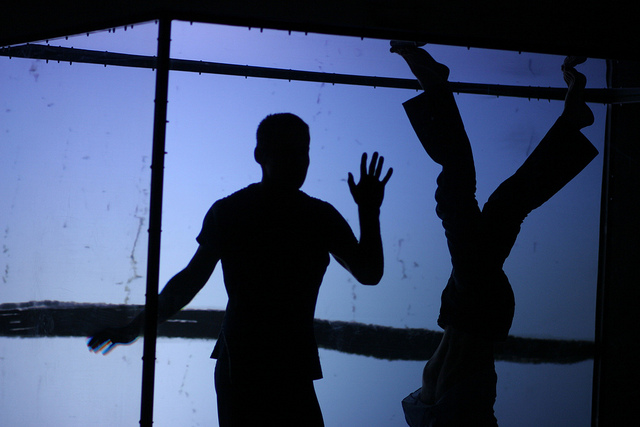 International Visegrad Fund in cooperation with Stanica open sixth year of the program named Visegrad Artist Residency Program – Performing Arts.
VARP—Performing Arts provides opportunities to host performing artists or companies from and in all V4 member states and to support concerted work of talented artists to create a platform for information exchange and to support the contemporary theatre and dance in Central Europe.
The program aim at supporting innovation, experiment and creativity in the performing arts—new drama, contemporary dance, new circus, physical theatre, visual theater, alternative theater, performance art. The program is not suitable for established theaters, already developed performances, or theater festivals. The program supports exchanges and contributes toward more intensive collaboration among freelance artists and performing arts institutions in V4 countries.
Selection criteria:
• Professional and innovative approach in the performing arts as demonstrated in the application form and portfolio (attached documentation of previous work/projects)
• Applicants must be citizens of V4 countries who are at least 18 years old
• Applicants can be both individual artists or artistic groups (mem­bers of a group shall be from the same country)
Additional conditions:
• Each applicant may be granted support only once in each V4 member state other than the applicant's citizenship and residence;
• Each applicant may be granted support only once per calendar year;
• Residencies are intended as 3-month projects with a minimum 2-week stay at given host institution
• All applicant's previous projects supported by the Fund must be finished and closed at the time of applying;
• The financial support is given to both the artists or artistic organisation and the host institutions in the following format:
- €4,000 for individual residency (1–2 artists): €1,500 for the host institution/€2,500 for the artist(s);
- €8,000 for group residency (3 artists and more): €2,500 for the host institution/€5,500 for the artistic group.
Registration HERE
Deadline: 12 o'clock (noon) on October 1, 2016
Signed appli­ca­tion print­outs and the com­pul­sory enclo­sures need to be post­marked with the dead­line date (or deliv­ered per­son­ally to the Fund on the dead­line date between 8.30–16.30). Documents sent after this date can­not be accepted.
Contact persons:
Barbora Uríková, barbora@stanica.sk, +421 902 152 109, Coordnator of the Program
Dana Pekaríková, pekarikova@visegradfund.org, +421 259 203 804, Manager of the Program
Partners:
Hungary: L1 Association, Márta Ladjánszki, l1dancelab@gmail.com,
Poland: Stary Browar Nowy Taniec, Joanna Leśnierowska, j.lesnierowska@artstationsfoundation5050.com
Czech Republic: Nová síť, Adriana Světlíková, adrianasvetlikova@novasit.cz
www.visegradfund.org/residencies/performing-arts