Mojše Band and Memorial Vrba-Wetzler
concert, exhibition and discussion
Tuesday 25th August 2015, 7 pm, Nová synagóga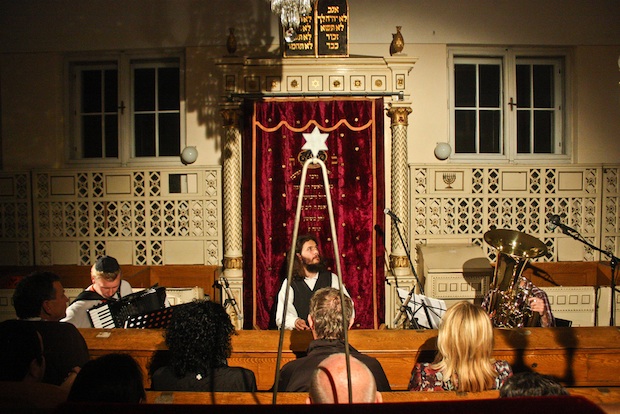 Concert of authentic band of Slovak cimbalom player Michal Paľko will be a welcoming for participants of 2nd Vrba-Wetzler Memorial, 130-kilometers long foot march made after the famous escape of a couple from concentration camp Auschwitz-Birkenau in April 1944. Couple did this escape to inform world about this death factory. Photo exhibition of Jindřich Buxbaum, lecture about the history of Nová synagóga and moderated discussion with participants of this year march will be part of this evening.
Mojše Band: Michal Paľko (cimbalom, singing, furyl), František Kubiš (accordion), Lukasz Labusga (tube)
www.mojseband.com
www.vrbawetzler.eu
Admission: 5,00 / 3,00 € (adults / students)