Ivan Gajan
piano recital
Wednesday 8th April 2015, 7 pm
sold out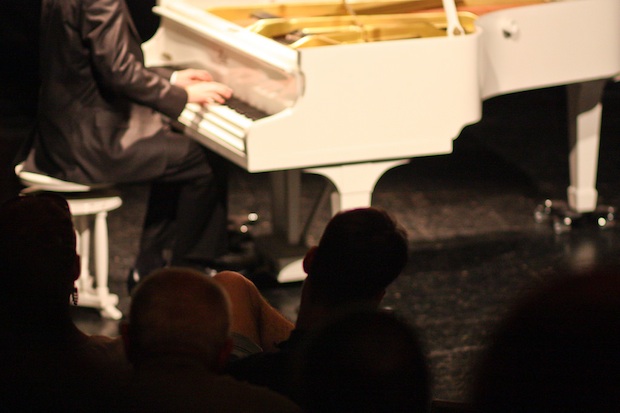 We invited a favourite Žilina piano player Ivan Gajan again at Stanica. Ivan Gajan is one of the representatives of the best slovak piano art and he belongs to the generation of artists who are shaped by crème de la crème world piano art known as well as Russian school.
Programme:
Wolfgang Amadeus Mozart (1756 – 1791): Sonata F major, KV 332
Allegro
Adagio
Assai.Allegro
Pjotr Iljič Čajkovskij (1840 – 1893): Year period, op. 37b
January
February
March
April
May
June
July
August
September
October
November
December
Fryderyk Chopin (1810 – 1849): Scherzo E major, op. 54
–
Concert will follow the discussion with Ivan Gajan at Žilina´s University in concert hall of Department of Music FHV ŽUŽ on Tuesday 7th April at 10.00 am. Admission is free.
Admission for concert: 4,00 / 3,00 € (adults / students)
Reservation of tickets: rezervacie@stanica.sk, 0948 344 606