Erik Šille: Sleeping water
exhibition 9. 4. - 1. 5. 2015, gallery Plusmínusnula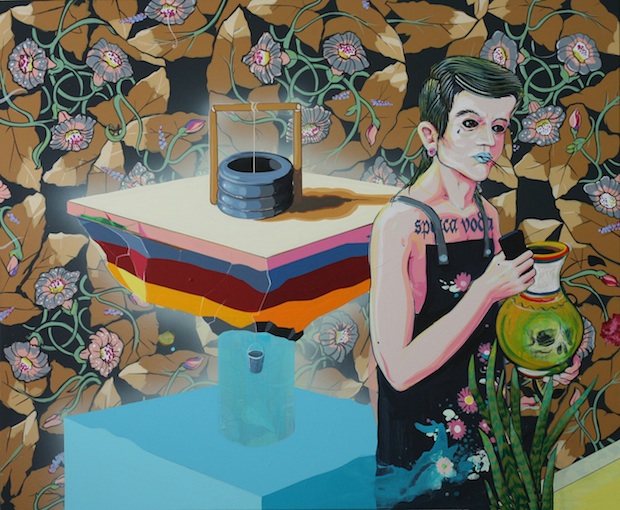 Erik Šille is a famous personality of slovak art scene. His paintings retell the stories of strange characters and animals. Every picture is a small universe with its own relationship rules between comix and pop culture elements. Exhibition in Plusmínusnula will retell the myth of sleeping water and will show some recent paintings / objects from the serie Time as well.
Exhibition will last till ± 1st May 2015.
Admission free.