Pecha Kucha Night Žilina – Volume 28
20 pictures x 20 seconds
Thursday 9th October 2014, 8:20 pm, Nová synagóga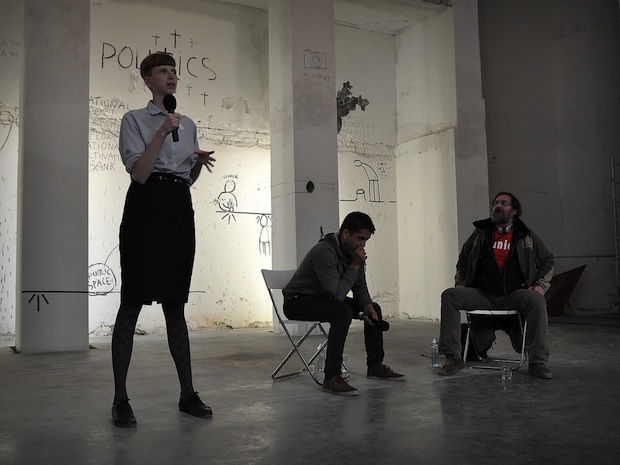 We move autumn evening of short presentations of creative people to Nová synagóga and we organize it as a part of Žilina Festival of Literature. That s the reason why we chose also some presentations about literature, illustrations and books, e.g. presentation of a graphic designers Martina Rozinajová and Palo Choma, Žilina´s publishers Artis Omnis, an architect Milan Šuška, who published a book about countryside of Kysuce and Czech artist Jakub Plachý, author of Velká kniha o čůrání. And that´s not all – artists Patrícia Koyšová, Jakub Hošek and Dalibor Bača who became recently famous for his controversial installation of Czech flag at exhibition Private Nationalism, a producer of textil cables ARLI Adam Ratulovský, an architect Lucia Streďanská from Žilina´s initiative Verejný smog or a quatity surveyor of wooden buildings Juraj Pečeňanský from Kontrakting.
You can check definite programme at archiv.stanica.sk/pechakucha.
Admission: 4,00 / 3,00 € (adults / students)
Reservation of tickets: rezervacie@stanica.sk, 0948 344 606
It is necessary to come for reserved tickets latest 15 minutes before the start of event. Thank you for understanding.