Marián Grolmus: Bread and circuses
exhibition, 17. 7. - 8. 8. 2014, Plusmínusnula Gallery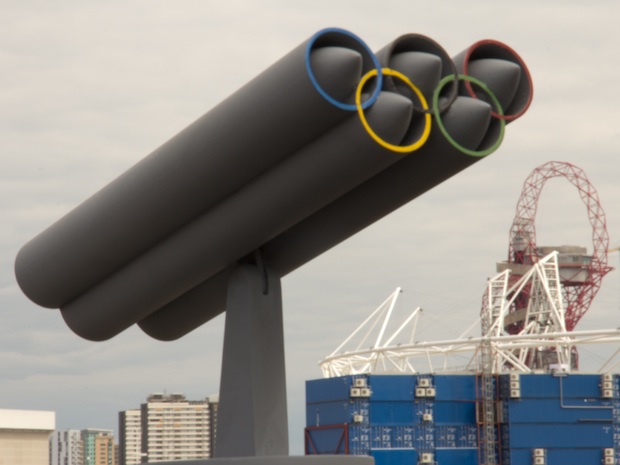 How stable our peace is and what is the dark side of our traditional symbols of a peace? How far is the aggressor, what does he show us and behind what does he hide? The view of a sculptor Marián Grolmus on a current form of a propaganda and a political manipulation is incorrect and bold. Grolmus reveals things, commonly known but hardly told flat. Exhibition is currated by Katarína Gatialová.
Exhibition lasts until ± 8. 8. 2014.
Plusmínusnula Gallery is located in Žiline at Hurbanova ulica č. 11 - in the place of the information centre next to Nová synagóga. Gallery-infocentre is in a testing mode opened from Monday to Friday 12.00am-5.00pm. In other time or in case it's closed, you can call Marek Adamov on tel. +421 907 137 145 and set up an opening.
No admission.