KioSK 2014: Without shape / Without face
intensive theatre workshop
Friday - Wednesday, 18. - 23. 7. 2014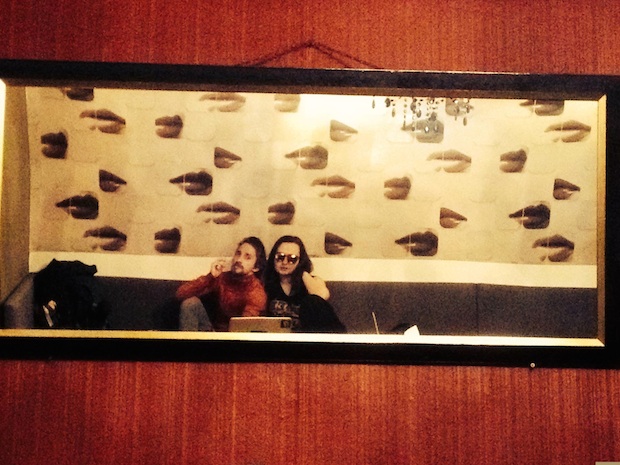 The workshop focuses on the creative process the way Czech director Petra Tejnorová and Slovak dancer and choreographer Jaro Viňarský perceive and realize it. Their work may be labelled as divising theatre which now doesn't have an appropriate term in Slovak language other than author theatre. Under the leadership of the lecturers, the participants will be working on the topic of identity, which is the main topic of the international project, of the theoretical and artistic research in contemporary dance field, IDENTITY.MOVE! Petra and Jaro are one of the twelve appointed duos and the offered workshop Without shape / Without face is the beggining of their six-week residency, which has a continuation in Poznań.
Proposions, subtopics, questions and ideas on the starting point of the work:
1. Identity vs. direct experience
Does anything like IDENTITY even exist? Do we need to own one (or a couple of them)? If so, why then? Is direct experience possible without the need for an identification or a definition?
2. Identity vs. freedom
How do we define personal freedom? Not only does the question concern freedom as liberation from something but also freedom for something (with a purpose). Real freedom can ultimately be dangerous for the society because what steams from it can cause unwanted outcomes and dimensions.
Workshop is open for performers, actors, dancers, directors, choreographers and for all of those interested in performing arts.
Harmonongram:
Friday 18 of July: 7.00pm - 9.00pm, introduction of the workshop (arrival of the participants until 7.00pm)
Saturday - Wednesday, 19 - 23 of July: all-day work between 9.00am - 9.00pm with breaks
Fee: 60.00 / 40.00 € (adults / students)
Applications: jarovinarsky@physicalarts-sk.com
Deadline for applications: 30. 6. 2014
Those interested in the whole workshop and festival KioSK will be given priority.
Only a partial participation in the workshop is not possible.
In the price of the workshop there is included a permanent ticket for all the performances in festival KioSK 2014.
Performances created in collaboration of Petra Tejnorová with Jaro Viňarský:
My Funny Games: https://www.youtube.com/watch?v=v27oCQZQVeE
Motion collaboration with DAMU students: https://www.youtube.com/watch?v=XD6y-eL9Tpg
LIFE SHOW: https://www.youtube.com/watch?v=M6xWfx47eP8


IDENTITY.MOVE! is organised by Goethe-Institut in Warszaw in collaboration with The Centre for Culture in Lublin, Eastern European Performing Arts Platform, Motus o.s. / Alfred ve dvoře in Prague and School of Dance in Athens with a support of EU Culture Programme.