Anasoft litera: Uršuľa Kovalyk
music guest: Andrea Bučková & Mária Kmeťková
literature discussion
Wednesday 16. 7. 2014, 8.00pm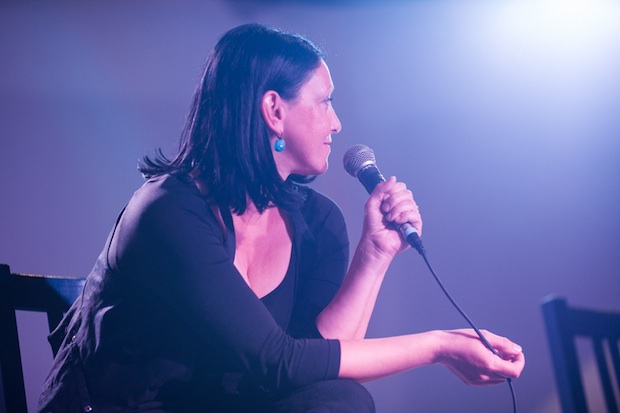 Uršuľa Kovalyk went through a few exclusive occupations after year 1989. She was a laboratory animal assistant, a bookseller and a worker in a Crisis centre for victims of violence. Nowadays she works in the organization Divadlo bez domova. Some people talk about her as about punker from Košice who lives in Bratislava. Her book Krasojazdkyňa, published last year, has got in first ten finalists of literature prize Anasoft litera 2014. She is the first author who will be presented on the serie of literature discussions Anasoft litera at Stanica Žilina-Záriečie.
Music guest is a shared project of a talented singer, pianist and composer Andrea Bučková and a harpist Mária Kmeťková, full of intimate atmospheres and unusual colours.
Free admission.