Ján Gašparovič: White Noise
exhibition, Friday 16. 5. - 13. 6. 2014, Plusmínusnula Gallery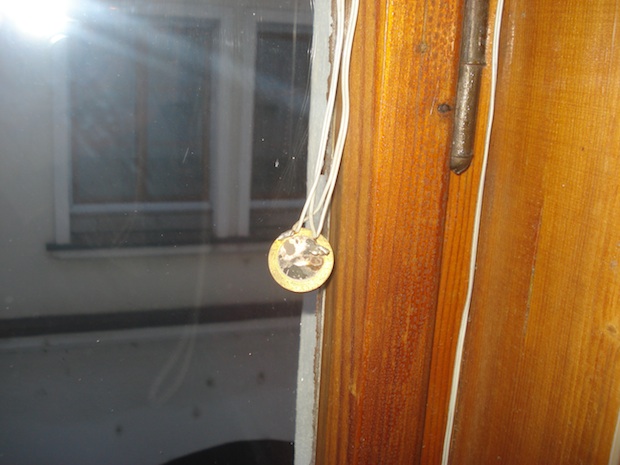 No calls, nor noise shall be under surveillance on the White Noise exhibition. Every single sound will trigger a white noise, random audio signal with uniform spectral density into the walls and front window of the building. Thanks to its sonic attributes, the noise is going to shield all the human voices inside the gallery. Ján Gašparovič' paranoid installation reconstructs a device found after Ján Slota left Žilina town hall. Exhibition is currated by Katarína Gatialová.
The exhibition lasts until ± 13. 6. 2014.
Plusmínusnula Gallery is located in Žilina at Mydlárska street no. 1, opened thanks to the volunteers from Monday until Friday, 3.00pm - 6.00pm. Gallery exists thanks to support of the building owner and Ministry of Culture SR.
No admission.