Dušan Šujan
Piano Recital
Wednesday 30. 4. 2014, 19.00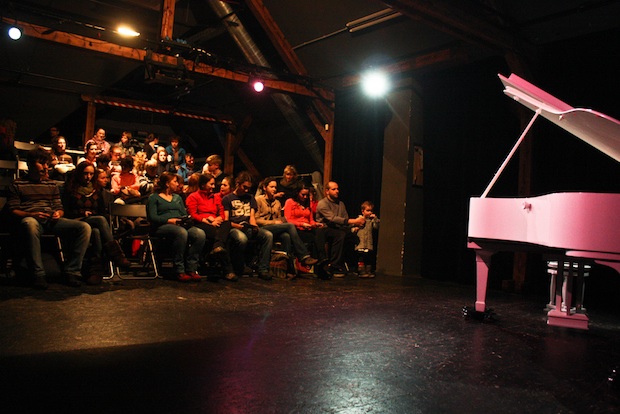 The stage at which they are filled with professional criteria for piano, art of musical interpretation is only just beginning. Often leaving compliance with established practices. For pianist Dušan Sujan is characterized by stylish, but definitely compelling gripping musical work. No. If you play the same song different pianists never happen, it will sound like …
Program:
The art of musical interpretation, particularly with the professional criteria of a pianist, is only just beginning to be defined. Leaving behind established practices, pianist Dušan Sujan has produced a stylish and gripping body of musical work. No two reproductions of the same piece sound identical, but a few of them may be familiar…
Franz Schubert (1797-1828): Impromptu
A flat major, Op. 142 no. 2
G flat major, Op. 90 no. 3
Fryderyk Chopin (1810-1849): Nocturne
F major, Op. 15 no. 1
C sharp minor, Op. 27 no. 1
D flat major, Op. 27 no. 2
E flat major, Op. 55 no. 2
C minor, Op. 48 no. 1
Alexander Scriabin (1872-1915): Two poems op. 32
Dušan Šujan (1974 -): Klavírne momenty (Scherzo-Ostinato, Toccata)
Marek Brezovský (1974-1994): Túžba pre klavír (1993)
Peter Machajdík (1961-): Štyri impresie pre klavír (2010/2011)
1. O slnku deliacom trávu
2. O oblohe noci padajúcej hviezdy
3. Bledobiela
4. Nížiny
-
"Music for me is a mysterious spirit and, at the same time, an amazing means of self-expression (as all art). There is harmony in chaos, poetry in tones- unlike words, music is perfectly abstract (and in addition to the intellectual, the listener feels and direct physiological effect)- there is a connection with the Creator (something like religion), faith and proof of eternity (through the moment), the joy of everyday life… "(Dušan Šujan)
–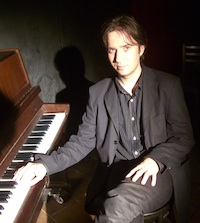 Dušan Šujan performed as a soloist with several domestic orchestras (e.g., Slovak Radio Symphony Orchestra, Sinfonietta Žilina). In addition to solo activities, he is intensely devoted to chamber music. He was a member of the pianist trio for Mylenum and works with leading Slovak instrumentalists (Blahušiaková Magdalene, with Peter Sestak, vl, Joseph Lupták, Boris Bohó, vc, Matej Drlička, cl, Joseph Hamerník, Ivica Encingerová, fl). He has performed at festivals at home (Days of Flemish Music, Orpheus) and abroad (O. Messiaen Days of Ghent, Belgium). He has performed in England, Germany, Italy and Belgium. He has recorded for Slovak Radio.
Admission: 4,00 / 3,00 € (Adult/Student)