Divadlo SkRAT: Narodeniny
theatre show
Wednesday 22. 1. 2014, 7pm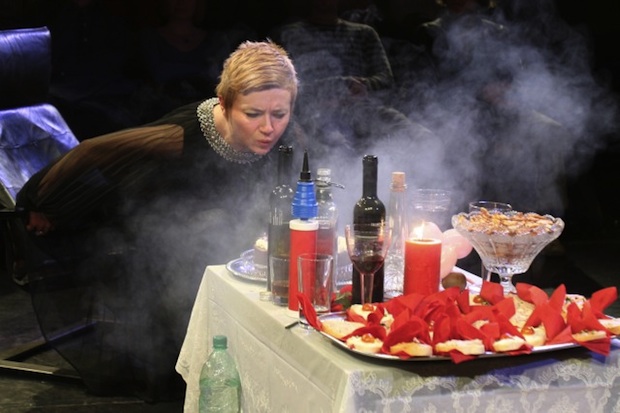 An interpretation of a drama piece by contemporary Irish writer Christopher McKey presented by legendary Bratislava Theatre SkRAT.
A birthday party which is better not to be visited. Who can bear so much truth and semi-truth so much lying about oneself about one's past and future? Music, singing, absurd and realistic theatrical sketches and everything what people who happen to be stuck in the middle love and hate.
Author: Christopher McKey
Acting: Ľubo Burgr, Milan Chalmovský, Inge Hrubaničová, Zuzana Piussi (alternation: Lucia Fričová), Dušan Vicen 
Music: Ľubo Burgr
scenography: collective
Direction: collective
Admission: 6.00 / 4.00 € (adults / students)
Admission reservations: rezervacie@stanica.sk, +421 948 344 606