Naše Mesto 2013 (Our city 2013)
volunteer project
Friday - Saturday, 14. – 15. 6. 2013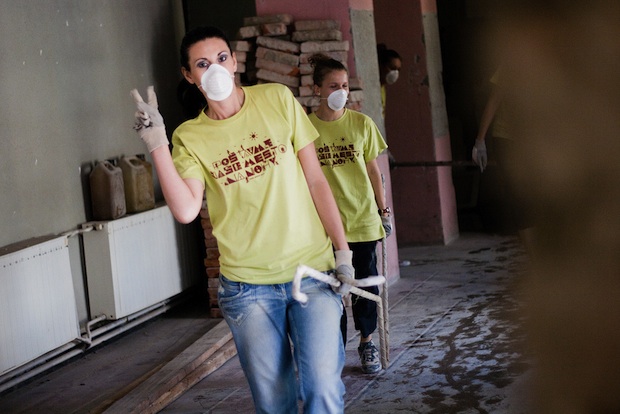 Naše Mesto (Our city) is annual volunteer event, that connects volunteers from companies and public with people from non-profit community organisations. This year workers will change their offices for voluntary work in twelve cities in Slovakia and they will be able to choose between more than three hundred different projects. Exchanging their working place for Stanica or New synagogue it will be possible for workers already for the fifth time. This time there will be put in order podium and terrace in front of S2, which were destroyed during the rebuilding of steam line, that is passing underneath. In New synagogue place for next children's Saturday - Pódium #6 will be prepared. We are thankful to all those, who will help.
Applications according to activities:
New synagogue, Friday
Stanica, Friday
Stanica, Saturday
In the case of interest there is possibility of individual application on info@stanica.sk.