BarCamp Žilina #6
informal IT conference
Saturday 22. 6. 2013, 10.00 – 20.00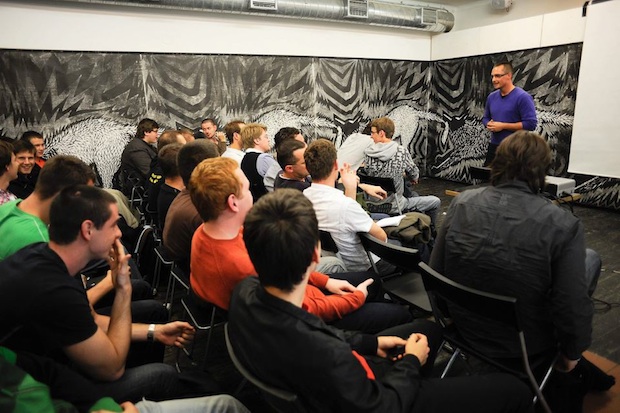 Open "user-generated" conference, in which the content is made by its participants, was born from the desire of sharing and learning in an open environment. In the event, there are included lectures and presentations, but the main is discussion and cooperation of the lecturer with the audience.
First BarCamps were concentrated mainly on the open source community. With the time, range of topics has expanded and BarCamps with ecological topics (EcoCamp) or focused on the developers of applications for iPhone and iPad (iPhoneDevCamp) have emerged. Classical BarCamp is staying within IT, marketing, social medias and design.
The event, in which the participant can become lecturer, you can enrich yourself, with your own lecture or with giving a tip about someone else. Registration form (for lecturers): http://barcamp.sk/program
We are looking forward for all those, who will come to lecture, discuss or listen.
The event is sold out.