Tag tool workshop
workshop of live animation
Friday - Monday, 17. – 20. 5. 2013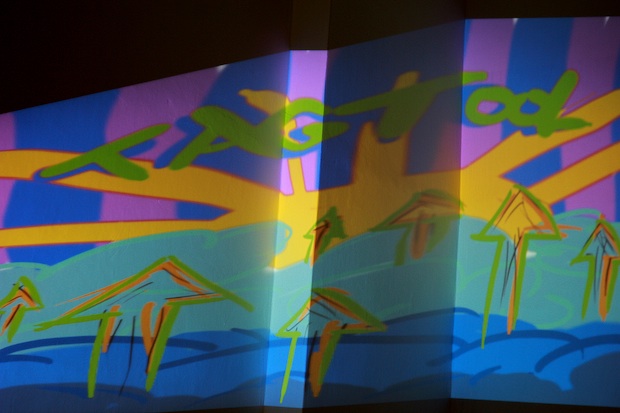 If you are interested in DIY and in the creating of live visuals, Tag tool workshop is designed exactly for you. During four days you can build your own electronic controller, operating on the technology of the legendary platform Arduino, you can learn the basic of working with Tag tool - software for live animation, and for the end, you can try yourself in the collaborative creating of live animation on the streets of Žilina.
Workshop will be led by multimedia artist Erik Bartoš.
The workshop is suitable also for completely beginners. It is welcomed that participants bring their own graphic tablet (for example Wacom Bamboo, Intous) and Gamepad. Tablet it will be for the one who will draw and gamepad for the animator who will move the objects.
Public presentation of the results will take its place on the streets of the city on Monday, 20. 5. 2013 at 21.00.
Info and applications: dusan@stanica.sk, 0908 186 140
Fee for the workshop participants: 25,00 / 15,00 € (adults / students)
In the price is included material, except Arduino, which you can borrow or buy from us for 10,00 €. Participants will need their own box for controller and a laptop.