J. Viňarský, T. Morávek: The Idea - Creative Process - Realization
workshop / School of lightning design
Friday - Sunday, 15. – 17. 3. 2013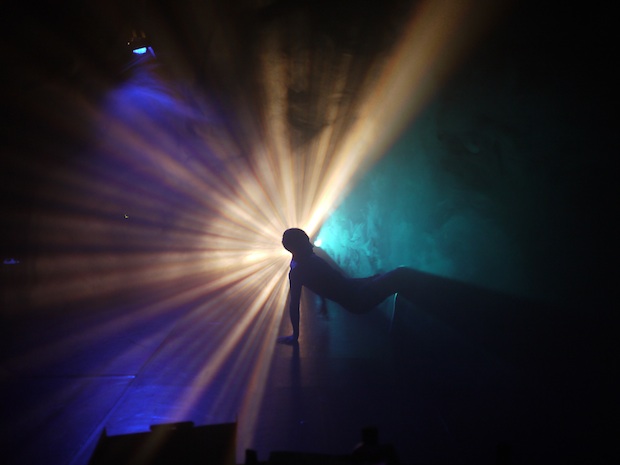 Cooperation of choreographer - dancer - performer and lightning designer in the creation of the performance.
In a thick form of an intensive weekend workshop, participants will be able to experience the artistic collaboration between choreographer - dancer - performer and lighting designer in an ideal conditions. These conditions represent an ideal space with a good technical equipment (which the theater spaces of Stanica Žilina-Záriečie are providing) and parallel involvement of both components at all stages of the performance - from the idea through the creative process to outcome. These set of conditions are supporting the creation of a complex author performance and its quality.
Workshop participants in a lighting design side will, from start to finish, develop simple ideas, seek the means of expression, generate motion material and carry it further, solve the lighting design method of a support for a particular situations - images on the scene. Find a way how not to compete and struggle with a means of their own media, but how to supplement it.
Beginning: Friday 15. 3. 2013, 17.00
End: Sunday 17. 3. 2013, 17.00
Lecturers of the workshop will be Jaro Viňarský and Tomáš Morávek.
Participants fee: 30,00 / 25,00 € (adults / students), members of the network for the independent culture Anténa no charge.
Info and applications: katka@stanica.sk