IRR 2013 - Startups' Pecha Kucha
Monday February 18, 2013, 16.20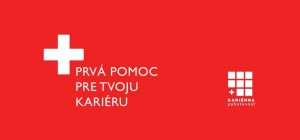 Student and entrepreneur in one. What's it like to live with one foot on the University and the other in the tough world of business? Successful young people present in the 20 slides x 20 seconds format and describe their business world. The event is organized by the Science and Technology Park in Žilina within the Innovative Development of Regions - IRR Conference 2013.
www.facebook.com/events/421720341246461
www.vtpzilina.sk
www.irr.sk