PF 2013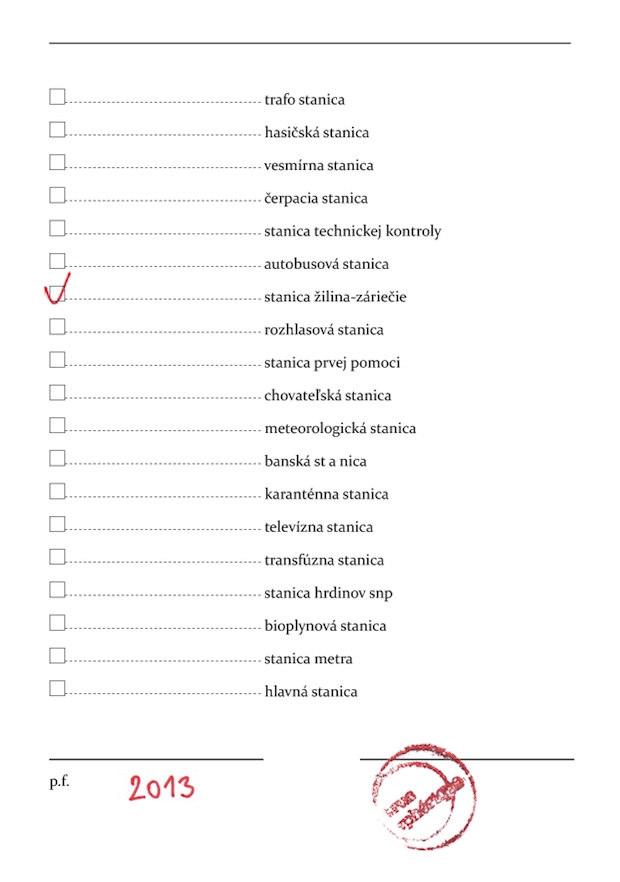 It will be New Year - 2013.
It will be ten years since we meet each other in Stanica.
It will be the S-3 new building, we promise.
It will be fifteen years of our civic association Truc sphérique.
It will be still the time to contribute to the New Synagogue. Another building.
There will be so much more because we are not (only) a construction company nor the whole year we intend to pay attention to anniversaries. We are a cultural organization, and we will present and create new art. Buildings and anniversaries are just in addition.
It will all be glad with you again. As it was so far. Thank you.