Theatre Piki: The Dog as a (Wanderer)
theatre for children and parents
saturday 15. 12. 2012, 4 pm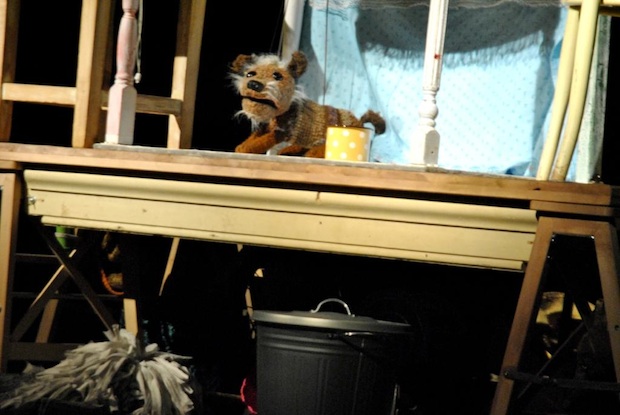 Story about the life of the dog, about a man who also can be as a dog, and especially about how we are looking for a love.
Since he was born, it was clear that no one would want him. Thus he ended on the junkyard. Instead of visible beauty the nature gifted him with the courage, perseverance and faith that somewhere in the world must be at least one person who would be able to love him. So he satrted his journey. Several times he was in danger, but he always get out of the rough and tumble. Often he was under the weather, but he stood and ran on. Many times, people were like dogs with him, but he never gave up. Did he finally gain his point? However the dogs like he is are not very lucky. But be careful. ATTENTION! This is not a simple, small, ugly dog. This is Dog - with a capital "P"!
Based on the book D. Pennac "Cabot Caboche" written by Katka Aulitisová
Director, Cast: Katka Aulitisová and Ľubo Piktor
Scenography: Markéta Plachá
Music: Andrej Kalinka
Entry: 3,00 €