Malý trh
market
Saturday 27. 10. 2012, 9am – 4pm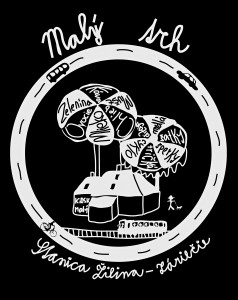 Following autumn market is getting more and more popular thanks to high quality but especially local goods. You can prepare for last fresh vegetables of the season, fermented cabbage, salad and fresh bread. Hand-made notebooks from Lida Mlichová's book workshop or flea market are the news. After the market, children with their parents can attend theatre performance called The Wolf and the Hunger.

Look forward on:
* bee honey, cosmetics, beekeeping assesories and advices for other breeders from bee master Orlíček
* Ms. Bošanská and her hand-made healing elixirs
* sister Kalinové will bring their tasty chutney
* healthy wooden toys by mr. Krnčan
* clothdolls by Petra Kočiová
* toy trees and wood-curving by ms. Barteková
* Parazit fashion design
* duo Karama with vintage styled cloth figures
* dry fruit, potato sugar and other delicious things made in classic way
* home-made jams and t-shirts by ms. Eva
* Branečko brand hand-sewn hooked footbags and wallets and knitted scarfs, slippers, socks and chimes
* Natalie's ceramic goods and paper notebooks from book workshop of Lida Mlichová
* Andrea Zajacová's original jewelry made of polymere, Art Clay Silver and minerals
* and many more
Flea market on Malý trh
We also want to support people who has old music or film pieces on vinyls, cds, VHS, cassetes, magazines or board games… they can come and sell their stuff on our flea part of Malý trh. Contact anna@stanica.sk or +421 902 521 366 for more information.
2 Comments