Little Market
Saturday 8. September 2012, 9am - 3pm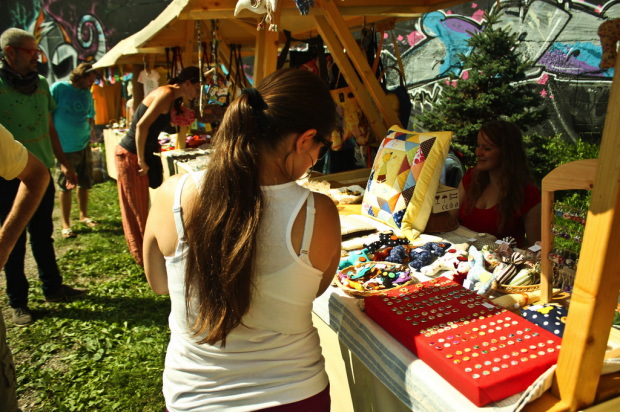 Autumns Little Market will offer more freshly-acquisited fruits and vegetables, herbs and teas, cheese and honey. If the weather will be kind, people collecting mushroom will visit us and lovers of original styles won´t come short neither. Parents with children would also find unusual toys and healthy tastyies. You may look forward to see more lots of gadgets right at the place.
What may you look forward:
* bee´s honey, cosmetics, beekeeper´s accesories and advices for raisers from Mr. Orlíček
* Italian cookies Cantuccini, baked by original recipe from Lucia Kompaníková
* costume jewelry from CUCi
* homemade jams, snacks, fruit syrupes without preservatives and oatmeal cakes from Soňa Adamková
* white and red cabbage, carrots and kale from Mr. Baláž from Bytčica
* button-jewels from Mrs. Zuzana a.k.a. zupamoon
* spelled bread from Viera Manišová
* Stanica market with things to read and things to listen
* ripe and dried fruit from family farm OF Kubra
* genuine Burčiak from Morava
* wool skeins, yarns and advices from Mrs. Sopčáková
* herbs and herbal teas from Adel
The list is being updated.
Little Market will take place in Stanica every month and visitors may everytime find something original, miscellanea and mainly local-produced. The offer will differ depending on actual season. Our unique atmosphere, offered by the market, will be supported by side events - workshops, presentations, counseling and other activities.
Info for those interested in selling at Little Market: anna@stanica.sk, 0902 521 366