SkRAT: Delúzia – V zajatí nepokojnej mysle
theatre performance
Thursday 29 March 2012, 7pm, S2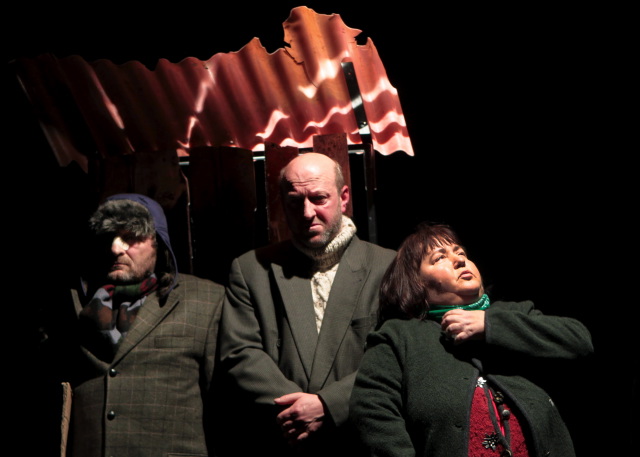 "Keď trpí na delúziu jedna osoba, volá sa to pomätenosť. Keď trpia na delúziu mnohí ľudia, volá sa to náboženstvo." Robert M. Pirsiga
Brand new performance by Bratislava theatre company SkRAT is a collage of happysad, pitiably dramatic but also absurdly comic situations that can remind us something or someone. The figures are living in the world of illusion and self-illusion - in the word of delusion.
Authors and performers: V. Bednárik, D. Gudabová, M. Chalmovský, D. Matušová, D. Vicen, V. Zboroň
Idea and director: Ľ. Burgr
Entry: 6.00 / 4.00 € (adults / students)
Reservations: rezervacie@stanica.sk, +421 - 41 - 56 23 564
You can find photos on our flickr account HERE.