IRR 2012 - Idea and innovation days
conference
Tuesday - Saturday, 13 - 17 March 2012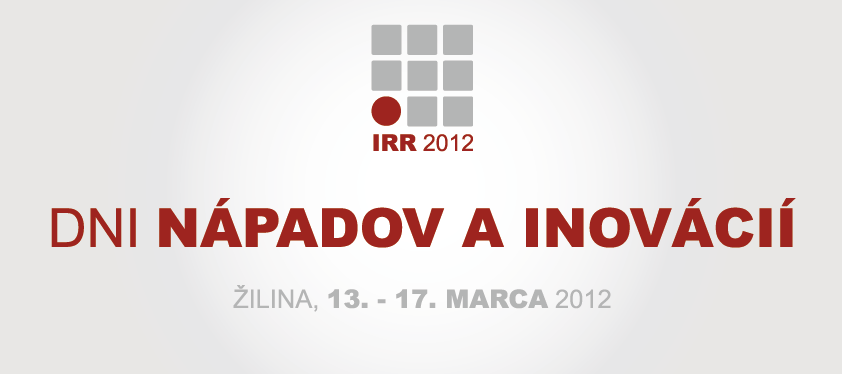 A conference with the main aim to present fresh innovation is being held in Žilina yearly since 2006. Innovations in business, education, service trades and of course technologies. This year, the IRR (Inovacny rozvoj regionov - Innovation region development) lasts for the whole week and one of the places, it is going to be held is Stanica.
Wednesday 14. March 2012, 8.20pm
Business Pecha Kucha Night
Unconventional presentation of innovative companies from Incubator of Science & Technology park in Žilina in the form of Pecha Kucha. These are the presenters:
Peter Piala - yachting and diving
Jozef Vodička - an environmental project focusing on localization of illegal junkyards
Ľudo Jambrich - traveller and Internet marketer
Peter Demian - industrial filtering
Juraj Jirků - aviation guidance
Tomáš Lodňan - consultant and project manager
Ondrej Biroš - intelligent house solutions
Michal Hradil - internet advertising
Daniel Harcek - nerds
Saturday 17. March 2012, 09am - 5pm
WordCamp Slovakia 2012
Informal conference designated mainly (but not only) to IT community of developers working with the WordPress platform, which is being used worldwide by millions of users as an CMS for website administration.
More information and the complete schedule of further lectures, presentations, prizes and events can be found at www.irr.sk.
Admission for all IRR events is free.