Christian Frederickson (Usa)
concert
Tuesday, November 8, 2011, 7pm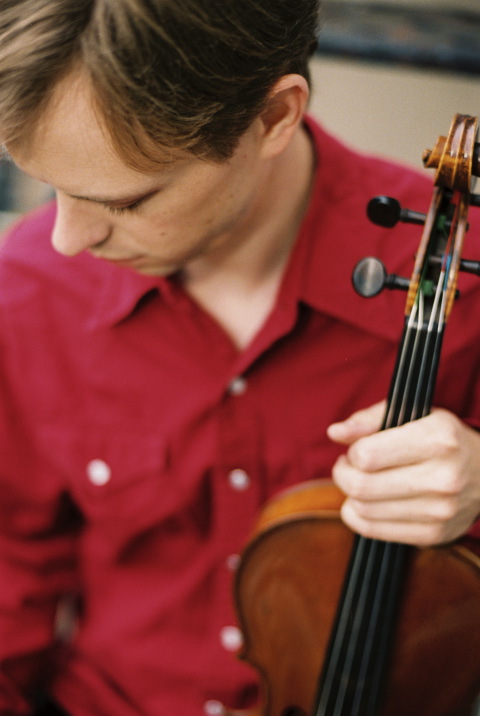 Christian Frederickson is a violist, composer & sound designer living in Brooklyn, NY. Originally from Port Townsend, WA, Frederickson graduated from the Peabody Conservatory and The Juilliard School and is a founding member of the alternative indie rock band Rachel's. Utilizing a broad range of compositional styles, the collective (guitarist/bassist Jason Noble, pianist Rachel Grimes, and Frederickson) interface classical with indie rock and released six albums on Touch & Go Records. Romantic, moody, and challenging, the group's music has been featured on film soundtracks such as Peter Berg's "Hancock", Oliver Stone's "Any Given Sunday", and Miguel Arteta's "Star Maps". Rachel's toured extensively, reaching vast audiences with their unique instrumentation: piano, guitars, strings, drums, percussion, clarinet, vibes, and sound design. Their performances were featured on NPR's "Weekend Edition," the BBC, BET TV, WNYC, and national radio networks in Italy, Belgium, and South Korea. In 2007, Frederickson formed The Young Scamels with Jason Noble and Greg King; their 2010 release "Tempest" was one of WNYC New Sounds host John Schaefer's top 5 releases of the year. Frederickson has increasingly concentrated on collaborations with theater directors and choreographers, most significantly developing a signature style as a musical improviser & composer for the stage with SITI Company using their technique of Viewpoints, developed by Artistic Director Anne Bogart. Most recently he has been collaborating with Slovak choreographer Pavel Zustiak on The Painted Bird trilogy.
Christian will play mostly his own compositions on viola using textures, loops and effects.
Admission: 3,00 / 2,00 € (adults / students)