Katarína Poliačiková: Tak, ako geológov vyslobodil čas, pomyslela si, vyslobodil astronómov vesmír.
exhibition 2. - 25. 10. 2013
Plusmínusnula Gallery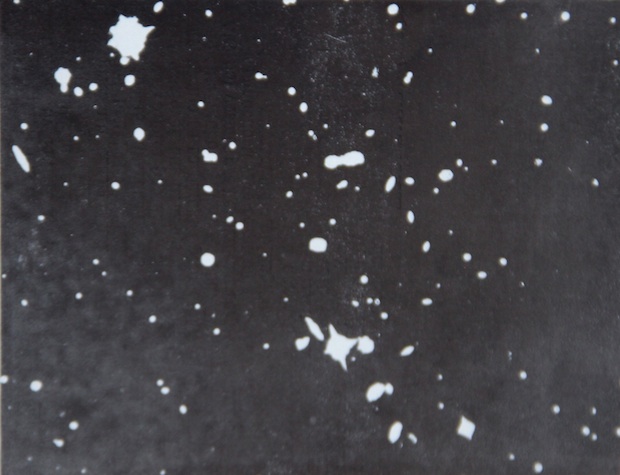 Is it possible to find a relation between intimate memories of childhood and archival footage of space? Katarína Poliačiková in her latest work compares two absolutely dissociated worlds and unveils its history on the photographs. She observes the progress of displaying the universe throughout the time and parallely she tackles gloomy ruins which left after the house where the author spent all her childhood. Microcosmos of her own intimate memories versus giantic unimaginable world out there overhelming everything known in our everyday life.
The exhibition will be opened by Katarína Gatialová.
The exhibition lasts ± until 25. 10. 2013.
Galériu Plusmínusnula nájdete v Žiline na Mydlárskej ulici č. 1, otvorená je vďaka dobrovoľníkom od pondelka do piatku, 15.00 - 18.00 h. Galéria vďačí za svoju existenciu podpore majiteľa budovy a grantu Ministerstva kultúry SR.
Free entry.