Ida Černecká
piano recital
Wednesday 16. 10. 2013, 19.00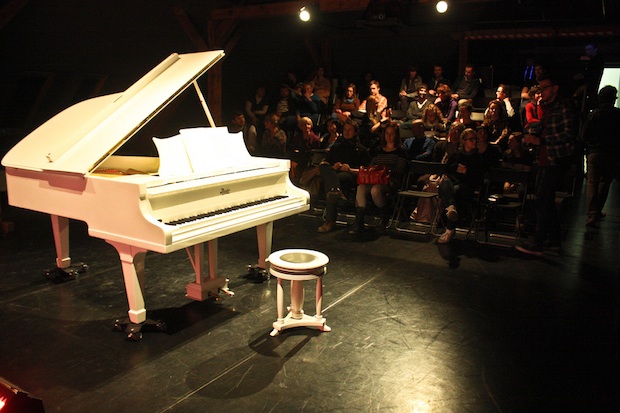 Stanica willl be visited by an artist, who is for a long time presenting the whiff of the world pianism in Slovakia. Despite the very successful international career, she has not remained exclusively by the concert appearences. Ida Černecká is also considered one of the most prominent authorities in the field of pianistic art.
On the concerts of Ida Černecká every doubt about the difference between the piano playing (re-production) and the art of musical interpretation (re-creation) is lost. And if you want to experience by yourself, whether your ear is able to capture the various nuances in the respectable amount of the ways in creating tones, do not miss her recital.
Program:
Joseph Haydn (1732 - 1809): Sonáta c mol, Hob. XVI, no. 20
Moderato
Andante con moto
Finale. Allegro
Robert Schumann (1810 -1856): Kreisleriana, op. 16
1. Äusserst bewegt
2. Sehr innig und nicht zu rasch
Intermezzo I. Sehr lebhaft
Intermezzo II. Etwas bewegter
3. Sehr aufgeregt
4. Sehr langsam
5. Sehr lebhaft
6. Sehr langsam
7. Sehr rasch
8. Schnell und spielend
Hanuš Domanský (*1944): Bagately pre klavír
Presto
Larghetto
Andante
Moderato
Vivo
Sostenuto
Allegro assai 
Grave
Presto

The cycle of the chamber concerts is media supported by monthly newspaper Hudobný život.
Entry: 4,00 / 3,00 € (adults / students)