Pecha Kucha Night Žilina – Volume 14
20 images x 20 seconds
Friday, March 18, 2011, 8.20pm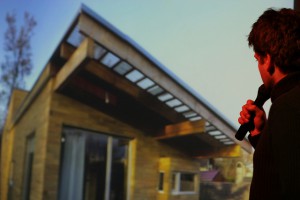 Live and fast, this year's Pecha Kucha Night, founded by Astrid Klein and Mark Dytham in 2003 in Tokyo, known in 395 world cities, will present other creators and interesting people worth mentioning. Among them, an eccentric artist František Skála from Tvrdohlaví group, famous Czech architects Petr Hájek and Svatopluk Sládeček (New Work) and from Slovakia architect Richard Kalmár (RMK), visual artists Lucia Tallova, Jana Farmanová and Eva Tkáčiková, composer Peter Machajdík, sculptor Martin Piaček and young graphic designers Pavlína Morháčová (Pavka) and Samuel Čarnoký (Bluer). Special guests – tuner and piano repairer Pavol Tima and doc. Ing. Metod Král from the Faculty of Mechanical Engineering in Zilina.
Afterparty: dj Klik-Klik (RS / minimal, electro-house)
www.pechakucha.sk
www.pecha-kucha.org
Presentations in Slovak and Czech.
Admission: 4,00 / 3,00 € (adults / students), pre-sale – 1,00 € discount

Reservations: rezervacie@stanica.sk, 041 – 56 23 564